Tag Heuer can't stop teasing its super-expensive smartwatch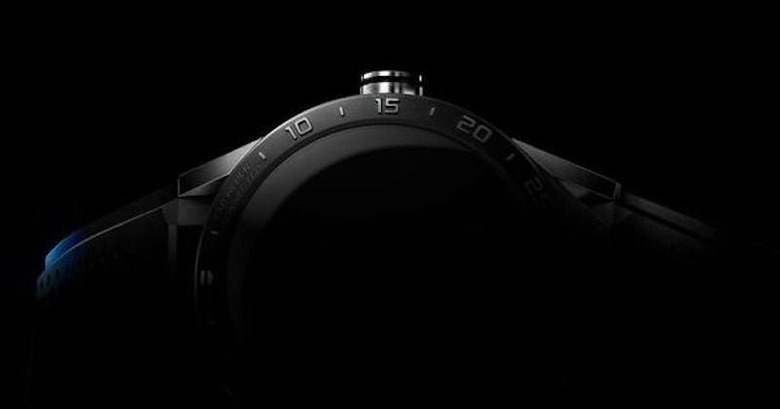 hasn't been shy about teasing its upcoming smartwatch, and as a stalwart of the traditional watch brands there's plenty of interest in what's up its sleeve. The Tag Heuer Connected is due to be unveiled
, but we now know how at least a portion of the wearable will look when it hits wrists.
The button is clear, though Tag Heuer obviously isn't the first to use traditional controls along with a touchscreen. As for the rest of the design, it's fairly masculine just like much of the company's existing range, though the big factor is likely to be how thick the watch is overall.
That will depend in no small part on how big Intel's chips are. Tag Heuer has already confirmed that the processor maker – along with Google -
.
In fact, it's likely to be the first Android Wear model to use an Intel SoC rather than the currently-ubiquitous Snapdragon 400 that Qualcomm makes.
Interestingly, Tag Heuer has also said it plans to offer upgrades over time, so that wearers have the promise of a little extra longevity from their expensive digital timepiece. How that will work in terms of switching out hardware remains to be seen.
As for pricing, the chatter is of a pricetag in the ballpark of $1,800, which would make the Tag Heuer Connected watch the most expensive Android Wear model we've seen. After all, that comfortably eclipses
LG's special edition Watch Urbane Luxe
, only a handful of which were produced.
SOURCE