The 23-karat Watch Urbane Luxe is so fancy, even LG only has one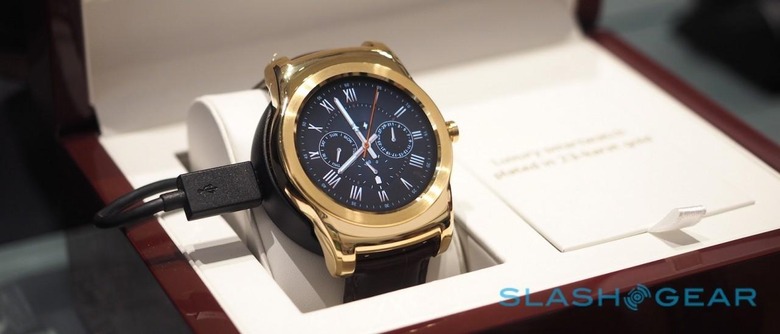 Rarity means value, and LG isn't taking any chances with the Watch Urbane Luxe, its 23-karat gold plated smartwatch. Turns out, even though it's LG's guts inside the glittering case, exclusive vendor Reeds Jewelers was only willing to part with a single example of the $1,200 wearable to bring to IFA 2015.
Unsurprisingly, then, LG locked it up inside a glass case, and isn't letting the grubby wrists of the press go anywhere near.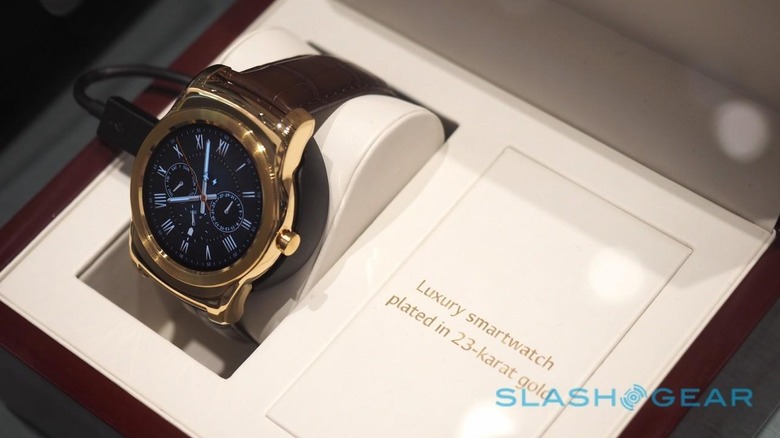 All the same, since we've reviewed the regular – and far more affordable – Watch Urbane already, we're in no confusion as to how the Android Wear timepiece operates. Better still, it's one of the few Android Wear models to (officially) support iOS.
Luxury watches remain big business, with price tags to match, and in the grand scheme of things even LG's is at the affordable end of the scale. An Apple Watch Edition, for instance, will set you back more than ten times what you'll shell out on the Watch Urbane Luxe.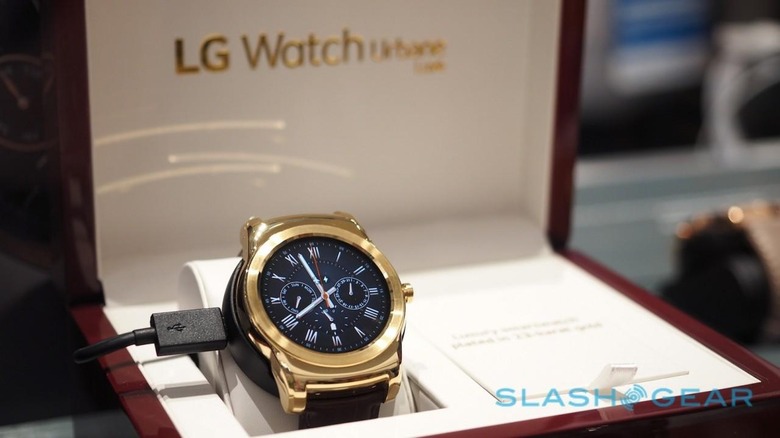 With only five hundred being made, you're unlikely to see many Luxe versions of the LG watch out in the wild. Perhaps a little concerning to potential buyers, however, is just how similar the regular gold Watch Urbane looks: enough to confuse a few people into thinking there were actually several 23-karat models in the case.