Google is making its Android Wear smartwatches iPhone compatible, announcing an iOS app for what has hitherto been Android-only companion devices. The new app will give iPhone users an alternative to Apple Watch for their wearable needs, handy for those who'd like a circular display, a different form-factor, or simply a cheaper option than Apple's own smartwatch.
Android Wear was announced back in March 2014, and since then a number of models with a variety of screen sizes, shapes, and prices have been launched.
However, so far they've all been limited to pairing with Android smartphones. Subsequent upgrades have added more standalone functionality, like the ability to get online independently via integrated WiFi for pulling in notifications when the phone isn't connected, but for core use it's still demanded Android.
Chatter of iPhone support began earlier in 2015, though at the time it was unclear whether Apple would play ball and allow the companion app into the App Store.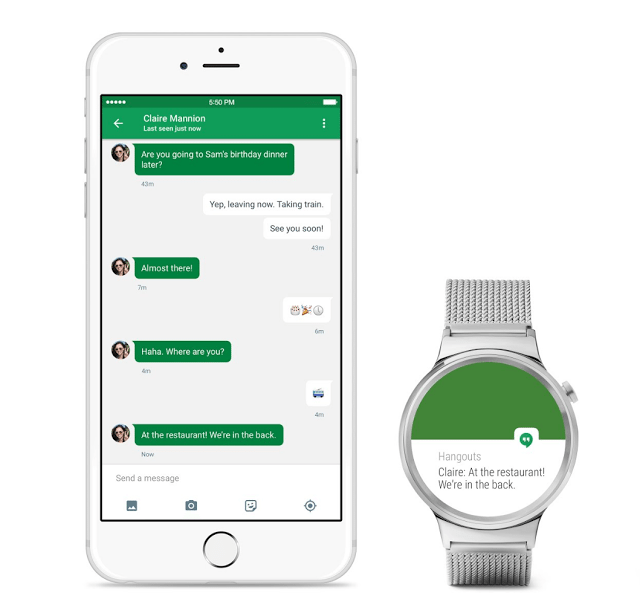 Turns out, they will, though initially you'll need to be have a certain watch on your wrist. The first version will only work with the LG Watch Urban, though Google says that future models – including those from Huawei, Asus, and Motorola – will be compatible too. It seems other existing models are out of luck, however.
It's not quite an equal experience to Android, either. For a start, third-party apps won't work, at least for the moment. In fact, what Google is offering for iPhone users is notifications on calls, messages, and such, fitness tracking, and "Ok Google" questions.
The new app is compatible with the iPhone 5, 5c, 5s, 6, or 6 Plus running iOS 8.2+.
SOURCE Google