TAG Heuer smartwatch to debut Nov. 9, still unaffordable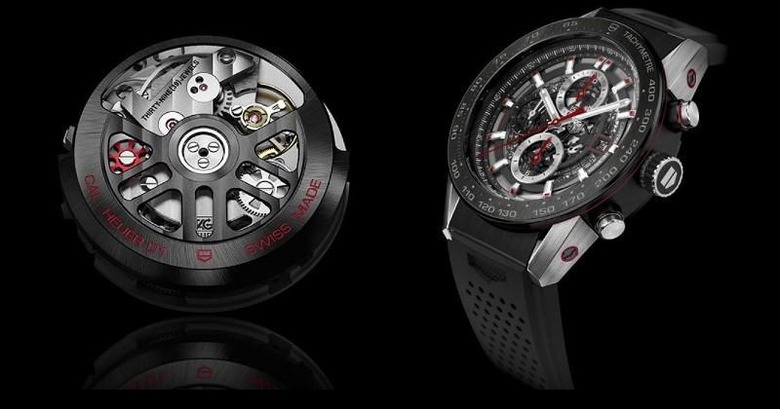 Now that tech companies have made their smartwatch play, it's time for the traditional luxury watch makers to make their move. Apple has just recently partnered with fashion brand Hermes to offer something even more luxurious on the wearable market and TAG Heuer isn't going to take things sitting down. Having been repeatedly leaked and teased, the luxury marque's first "connected timepiece" will finally be making its first public appearance on November 9 at the LVMH building in New York. And it will come with an equally luxurious price tag.
$1,800. That's how much a TAG Heuer smartwatch, named the Carrera Wearable 01, will cost you. That definitely sounds way over the top, but then again we are talking about luxury pieces here. That said, even TAG Heuer itself was worried that it might be asking too much, but thanks to the Apple-Hermes tie-up, they were reassured that they're not going bonkers after all.
In fact, CEO Jean-Claude Biver has a lot to thank Apple for, so to speak. He says that the young people have stopped wearing watches of late but thanks to the Apple Watch, as well as the rise of other smartwatches, that trend might be over. He sees the Apple Watch as a way to get people to wear watches again, and eventually TAG Heuer watches. There might be some truth to that, but appealing to a market that has developed some hi-tech expectations for their watches is a different matter altogether.
Swiss watch makers have had a rather difficult time catching up to the smartwatch train, partly because of their own high criteria for what defines a "Swiss made" watch and partly because of the lack of technological know-how. For this purpose, TAG Heuer has enlisted the help of Google and Intel to bring its first smartwatch to life. This would make the Carrera Wearable 01 the first Android Wear smartwatch to run on an Intel chip.
Despite saying that you cannot have better partners than Google and Intel when making a smartwatch, Biver does somewhat concede defeat to Apple. When asked whether if TAG Heuer would be now chasing Apple, he flat out says that it would be ridiculous to do so.
SOURCE: CNBC