Tablet Turmoil: HP Touchpad 2 Looks To Enterprise; Some Slate Plans Axed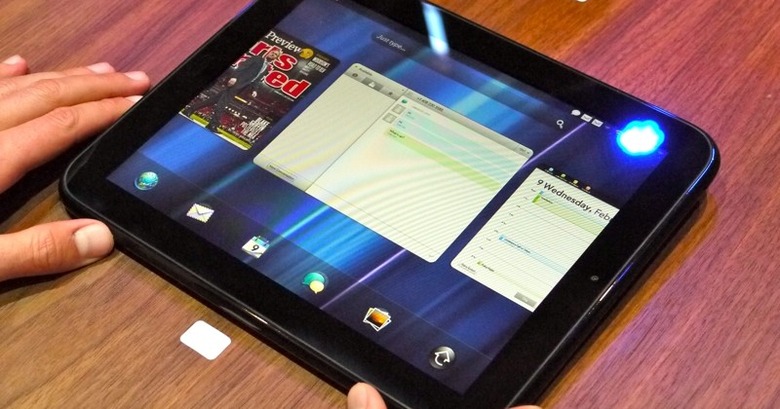 Apple's iPad 2 has apparently kicked off some deep, internal soul-searching among rivals; Samsung has already given a public shudder, and now HP, ASUS and Acer are all believed to be shaking up their slate development. According to DigiTimes' sources, HP is considering shifting Touchpad 2 development from its handheld division to its notebook team, in the hope that a more enterprise-centric successor to the HP Touchpad will fare better in the market.
Acer, too, is looking to tablet PC hybrids, with rumored plans for touchscreen netbooks that will offer improved text-entry abilities. Some models from multiple brands may not, in fact, ever see a release, sources claim, despite having been officially announced; 2-3 notebook brand vendors supposedly plan to delay their tablet launches by up to two months until they can fettle the specs and pull down pricing.
As Avi Greengart wrote this weekend, one potential path to tablet success is to target the segments Apple is avoiding; still, we've seen the touchscreen netbooks and x86-based slates come in 2009 and 2010 and, in general, miss the mark completely. HP's Slate 500 hasn't exactly set the world on fire, with its combination of an Intel Atom processor and Windows 7, and Microsoft's platform won't be truly ready for tablets until Windows 8 arrives.