T-Mobile's "Zero Dollars Down" announcement takes another stab at game-changing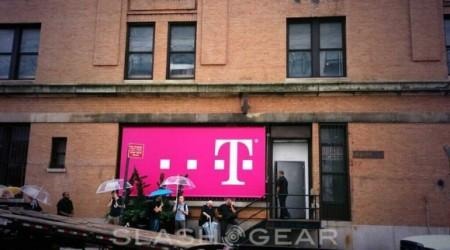 If you've been following along with the way T-Mobile is attacking the mobile service provider market this year so far, you know that they are (at least appearing to be) doing a pretty good job of shaking things up. They started by introducing the "un-carrier" plans that tossed out the idea of a 2-year contract, added "JUMP!" to allow users to switch from one device to the next when new technology is introduced to the market without penalty (effectively), and this week aim to set another fire a their competitors' feet with a zero cash down plan for every single service-providing device in their store.
So you'll still be kicking out the full cost of any device you purchase, should you decide to team up with T-Mobile for a smartphone or tablet with this deal, but it won't hurt your wallet quite as much as it would have otherwise had you purchased a device from T-Mobile outside this structure.
What T-Mobile has done with its pricing structure is to make the full cost of the phone itself apparent – this is in contrast with many major carriers who charge what appears to be a small amount of cash for a device connected to a 2-year contract, then having the rest of the cash included in the monthly service price as a sort of "hidden" cost. You won't see it written in on your bill as a separate entity, but it's there.
T-Mobile's plan this summer – starting on the 27th of July (no end date yet stated) – includes what the company describes as "4G LTE smartphones, tablets, mobile hotspots and feature phones", meaning you're not going to be getting any free accessories any time soon. This does include the iPhone 5 16GB edition, but not the two larger internal storage sizes. It would appear at the moment that no other devices have such restrictions, including brand new devices for the carrier like the Nokia Lumia 925 and Sony Xperia Z.
Have a peek at the monthly payments and rack that price up all at once, and remind yourself – no matter what carrier you're on, you're going to eventually be paying several hundred dollars for that brand new smartphone. They'll get it from you, one way or another.