T-Mobile Nokia Lumia 925 arriving this month

Nokia's new Lumia 925 was made official for T-Mobile back in May, but today, the carrier is finally revealing pricing and availability for the new handset. It's also T-Mobile's latest 4G LTE device, which the company ended up also launching more markets for, reaching 157 million people in the US.
The Lumia 925 will be available starting on July 17, with pre-orders beginning the day before on July 16. The phone will cost only $49.99 down, with 24 monthly payments of $20. This totals $530 for the device off-contract. The phone sports a Qualcomm Snapdragon S4 dual-core processor running at 1.5GHz, with 1GB of RAM and up to 32GB of internal storage.
Like the Lumia 920, the 925 doesn't have a microSD slot, but Nokia and Microsoft partnered up to offer SkyDrive storage for these users with 7GB of free storage for Lumia 925 owners. Since the phone runs Windows Phone 8, SkyDrive is seamlessly integrated into the phone's software.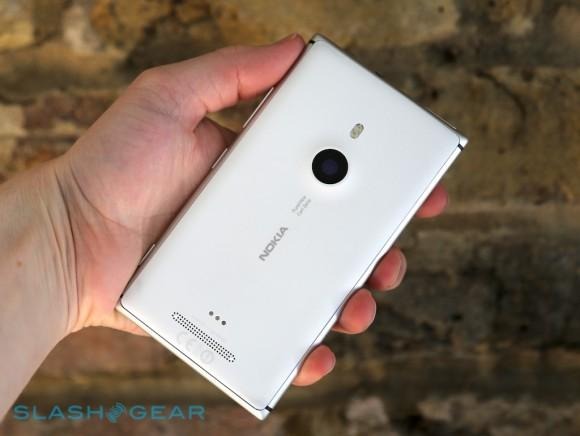 The 925 also has an 8.7-megapixel PureView camera, which Nokia has been big on touting lately. The device is covered in a 4.5-inch OLED display with an HD resolution of 1280x768. This is essentially's T-Mobile's flagship Windows Phone device, and it's their first 4G LTE device that's equipped with Microsoft's mobile OS, and it can be yours later this month.