T-Mobile Sidekicks Pulled: The End Is Nigh?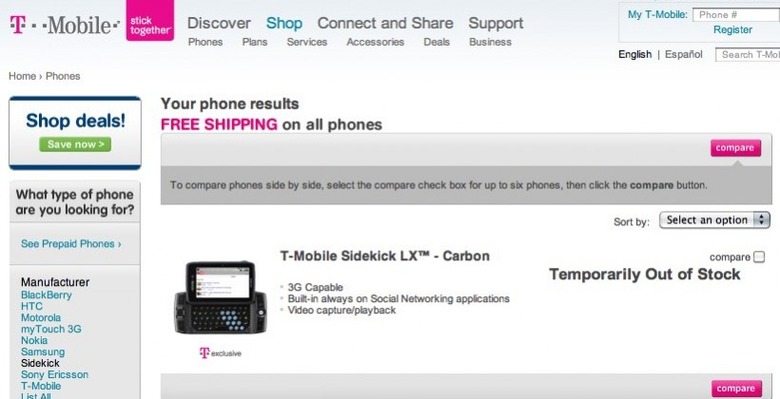 As predicted late last month, T-Mobile USA have apparently retired the Sidekick.  All models of Sidekick – bar the Sidekick LX 2009 Carbon – have been pulled from the company's site, and the sole remaining model is listed as "temporarily out of stock".
According to Hiptop3's sources, the 2008 Sidekick models are all being permanently discontinued at least, though there's no word on whether T-Mobile expect to get more stock of the LX 2009 Carbon back in.  At least one T-Mobile subscriber has claimed that the handsets are still available to upgrade customers, though we've found no sign of that.
Going by previous rumors, T-Mobile are expected to replace the Sidekick line with the upcoming T-Mobile myTouch Slide.  That device – running Android with a slide-out QWERTY keyboard, touchscreen and optical trackpad – is believed to be scheduled for release on May 17th.