T-Mobile Samsung Galaxy Tab PRO 8.4 leaked: one massive "phone"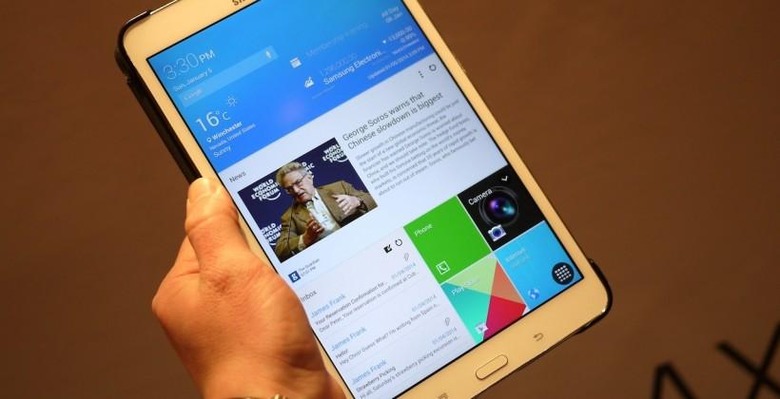 Samsung appears to be bringing T-Mobile the largest smartphone the carrier has ever carried. Leaked this week is the T-Mobile version of the Samsung Galaxy Tab PRO 8.4, in all it's glory – complete with an earpiece to suggest phone capabilities. While normally we'd suggest that this was a tablet, the earpiece says otherwise.
And image you're seeing in this article not stamped with a SlashGear logo comes tom TK Tech News. This source suggests that the device will come to T-Mobile soon, it's already been released to the United States in wi-fi only form.
In its wi-fi iteration, this device is very similar to the international version which we got our hands on earlier this year at CES 2014. Also NOTE: Though this device could be released direct to T-Mobile, it's also possible that a global GSM device could access these bands of wireless data.
Currently T-Mobile USA has very few Samsung-made tablets, but quite a few Samsung smartphones online. You'll find the Samsung Galaxy Tab 3 as well as the Samsung Galaxy Note 10.1, but nothing closer than the Galaxy Note 3 to the device we're seeing today.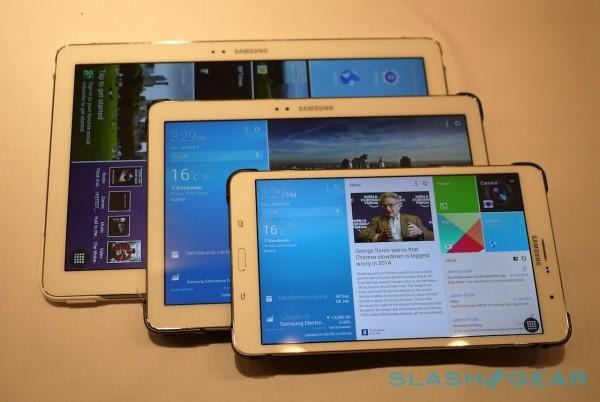 ABOVE: The Galaxy Note PRO 8.4 is one of several sizes available to the public today.
This device will be coming with several apps not available on previously released Samsung tablets and smartphones on T-Mobile including oddities like WebEx (for business), Remote PC, and Activity Zone (for fitness).
VIA: TK Tech News