This week a leaked roadmap / product listing chart has been revealed by a user close to the action inside T-Mobile USA. This list shows not only a set of new handsets that will be appearing carried by the company soon, it tips off the date that T-Mobile's 4G LTE network will be available as well. The Samsung Galaxy Exhibit (in some new flavor or another) has appeared on this list with the BlackBerry Z10 and the Galaxy S III with newly upgraded 4G LTE capabilities for T-Mobile's unique network bands.
This listing tipped with TMO News shows March the 27th to be a key date for T-Mobile, it being the home of every single one of the five listings included in this leak. Two different models of the Samsung T599 Galaxy Exhibit are listed with official date of reveal being set for the 20th of March. The first BlackBerry 10 all-touch device BlackBerry Z10 has been tipped for the same set of dates, releasing on the 27th.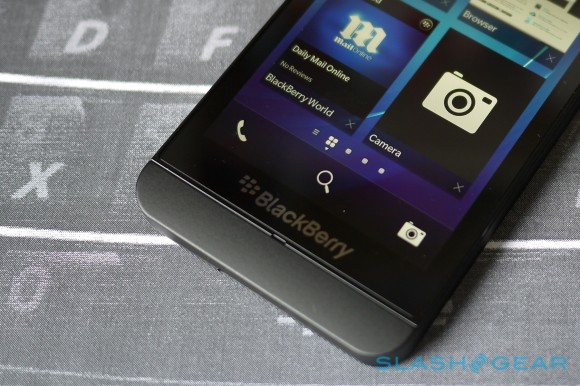 The T-Mobile Sonic 2.0 Mobile HotSpot LTE has also been tipped for a March 20th reveal date and March 27th date of availability. The Samsung Galaxy S III LTE has also been tipped for a March 20th reveal date but a possibility of two different availability dates, one of them on the 27th, the other on the 3rd of April. Either way we've still got the hotspot appearing to be solid for the 27th, so we'll keep confidence high for that date for launch.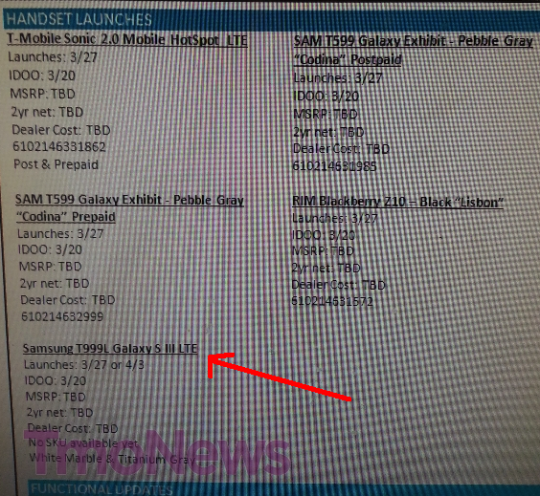 How far the T-Mobile 4G LTE network will go in its infancy is no big secret – not more than a few major cities if we're super lucky. It's also been tipped that devices like the Samsung Galaxy Note II have 4G LTE capabilities with T-Mobile in their current state, lying dormant in wait for the strike. We'll have to wait and see when the big day comes later this month to see how big this launch really will end up being!
[via Android Community]