T-Mobile HTC Amaze photographed in HD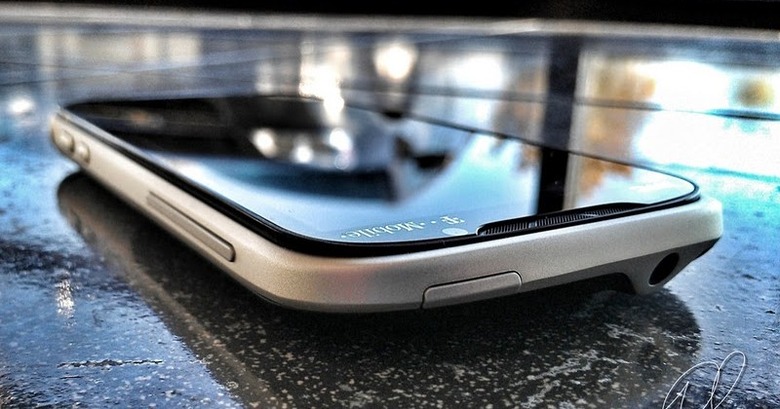 If you were hanging around here on the 26th of September, you know good and well that T-Mobile will soon be getting a lovely new 4G capable 1.5GHz dual-core Qualcomm Snapdragon processor-having HTC device by the name of HTC Amaze. What we've got for you today is several close-up photos of the hardware on that device, all taken by a fellow by the name of Nathan Olsson. Judging by these photos along, this device is going to be one massively awesome little bit of mobile, if I do say so myself.
With Qualcomm behind the wheel at dual-core 1.5GHz, you've got quite a fabulous little handset on your hands – when you've got HTC working the chassis, you've got one fantastically high-grade piece of hardware on your hands. Judging by how the HTC Sensation feels to use (I've been using it for several weeks, full disclosure,) it's no doubt that this similarly shaped device will blow the competition away – or at least make people think it's time to trade the Sensation in for a slightly newer device starting with an A and ending with a "maze."
Another factor to take note of – the photos here are taken with a myTouch 4G Slide, another HTC device with the same camera that you'll be getting here in the Amaze. Look like a nice combination to you? I think so, yes. You can find the source for these photos below, but note that the photographer appears to be shy on sharing because his profile is private. Now let me direct you back to the original announcement post so you can get all kinds of information on this device before you purchase it on October 12! Or, if you prefer, you could head to the lovely all-in-one package offered with the HTC Rhyme instead. Up to you!
[via Carms Perez]