T-Mobile Home Internet pilot promises low-cost 5G if Sprint merger approved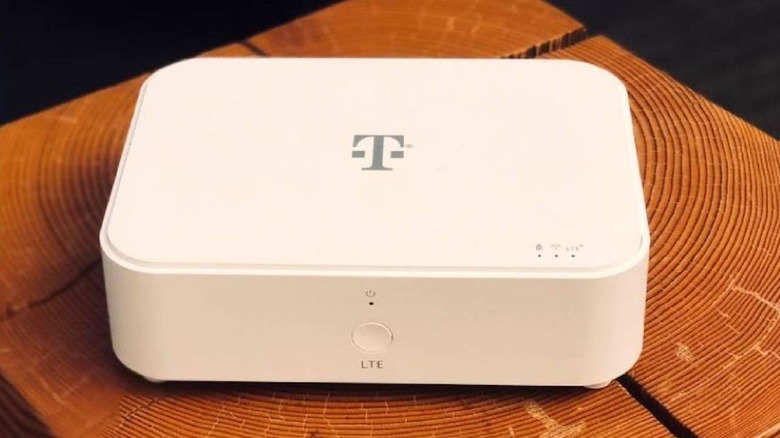 T-Mobile is launching a home internet package, cutting the cable cord and opting for wireless-only service, though it's not the 5G you might expect. Instead, the T-Mobile Home Internet pilot – which will presumably get a more catchy name, should it graduate to a full product – uses LTE, with the carrier aiming to get users living in areas typically poorly served by wireline broadband online.
That means "rural and underserved markets," T-Mobile said today, though to begin with only a relatively small handful of them. The pilot program is invitation-only to begin with, with the carrier selecting a group of its existing customers who live in target markets.
T-Mobile's pitch is fairly straightforward – that it's so notable in the home internet industry probably says more about the incumbents than anything else. Customers will pay $50 per month, with AutoPay, and there's no annual contract, other fees, or equipment costs. The router itself is shipped out to the customer and can be self-installed, rather than demanding a professional installer visit to set it all up.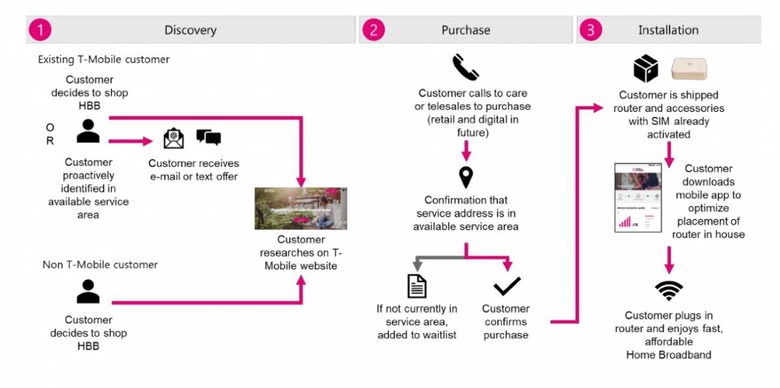 There's a team of people tasked with supporting pilot program customers, T-Mobile says, building on its Team of Experts strategy launched last year. Though coverage will of course vary depending on location, the carrier suggests users should get around 50 Mbps downloads. There'll be no data caps.
The router itself is a simple square box, and will come with a SIM installed that's pre-registered to T-Mobile's network. A companion app for smartphones will walk the user through positioning it in the home in order to achieve the best possible speeds.
What T-Mobile isn't saying is just which locations it'll be offering service in. Invitations to eligible pilot members will be sent out this week, and by the end of 2019 it aims to have around 50,000 homes signed up: that's slightly less than 0.04-percent of US households. However, 5G and the pending T-Mobile merger with Sprint could change all that.
Indeed, it's not hard to see this home internet scheme as also serving as a lure for regulators, with T-Mobile hoping to further encourage approval of the merger. Getting underserved markets online with affordable broadband has been a longstanding goal across multiple US administrations, and so embracing that challenge could well earn T-Mobile some goodwill. Should the merger go ahead, the carrier promises, the pilot could grow even more comprehensive.
With 5G, for example, speeds could easily more than double. Coverage would spread, too and, without the current LTE capacity limits, T-Mobile says the merged networks could serve more urban areas as well as rural. Verizon and AT&T are both launching home 5G service first, before rolling out their networks to smartphones and tablets.
Assuming the deal goes through, T-Mobile says it would upgrade the router to a 5G version. That would also be provided free to users, and also include mesh networking so that multiple nodes could deliver better WiFi coverage around the house. It's unclear whether the same $50 per month fee would apply.
For now, potential customers should keep an eye on their email inbox or their mailbox for an invitation.