T-Mobile and Sprint merger official: $26bn 5G combo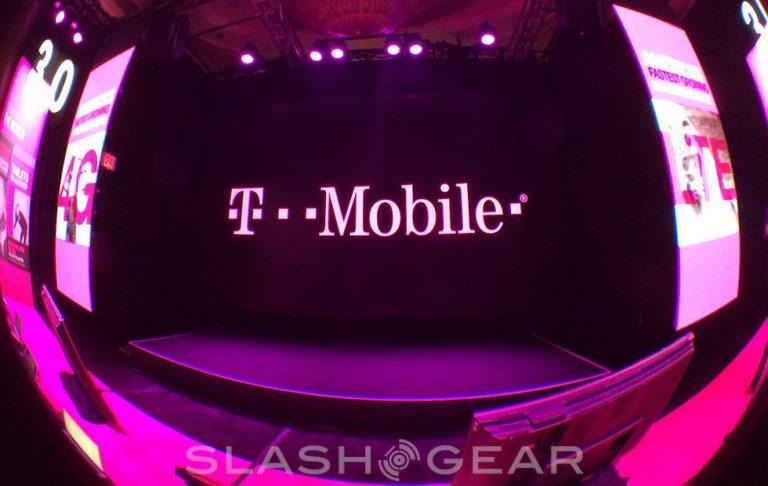 T-Mobile and Sprint have announced plans to merge, with the two US carriers combining for a concerted push into 5G. The deal, which has been rumored for some time though gained extra traction at the tail-end of last week, will see T-Mobile US CEO John Legere leading a new T-Mobile. The deal values Sprint at approximately $59 billion, and will be worth $26bn in stock.
In the process, Sprint will be absorbed into the T-Mobile brand, which will have an estimated worth of $146 billion. Michael Sievert, currently T-Mobile's Chief Operating Officer, will take on the role of President and Chief Operating Officer of the combined business. The remainder of the board – which will also include Masayoshi Son, the chairman and CEO of SoftBank which is a major shareholder in T-Mobile US, and Marcelo Claure, who is currently CEO of Sprint – will be decided upon when the deal closes.
As the networks frame it, this is a big deal for customers, particularly when it comes to getting next-generation wireless technologies – particularly 5G – into their hands and their handsets. By combining the Sprint and T-Mobile spectrum, for example, and cutting costs from operating one network instead of two, the estimate is that there'll be cost synergies in excess of $6 billion. "The new company will be able to light up a broad and deep 5G network faster than either company could separately," the carriers claim.
That will mean using Sprint's 2.5 GHz spectrum and T-Mobile's 600 MHz spectrum, among other things. Despite each carrier individually making bold promises for their 5G potential in the years to come, according to the announcement today it's only with a merger that they can actually deliver the necessary goods.
"Neither company standing alone can create a nationwide 5G network with the breadth and depth required to fuel the next wave of mobile Internet innovation in the U.S. and answer competitive challenges from abroad," they argue. The goal is 15x faster speeds, on average, nationwide by 2024. Many customers, they promise, could see "up to 100x faster speeds than early 4G."
The biggest promise, though, is arguably what the merger will do to price. The new T-Mobile, it's suggested, will be even cheaper than the old carrier bearing the name, while existing customers will get better service along the way as the two networks are combined. "This isn't a case of going from 4 to 3 wireless companies," John Legere argues, "there are now at least 7 or 8 big competitors in this converging market."
Nonetheless, it's likely to be seen with some skepticism by industry observers, who have long warned that a transition from four major carriers to three will have a negative impact, in the longer term, on competitiveness for consumers. While it's true that there are multiple carriers offering deals, most of the "7 or 8" Legere points to are in fact MVNOs, effectively using spectrum purchased from the current four major carriers.
Of course, for any of this to go through, T-Mobile US and Sprint will have to deal with regulators. That proved the undoing of AT&T and T-Mobile's attempted merger a few years back, with the deal considered anticompetitive for consumers, not to mention a previous attempt to merge T-Mobile and Sprint. With the Republican Trump administration in the White House, mind, this new merger could well meet with more favorable opinions.
If all goes to plan, the transaction is expected to close no later than the first half of 2019.