Sprint and T-Mobile officially call off merger plans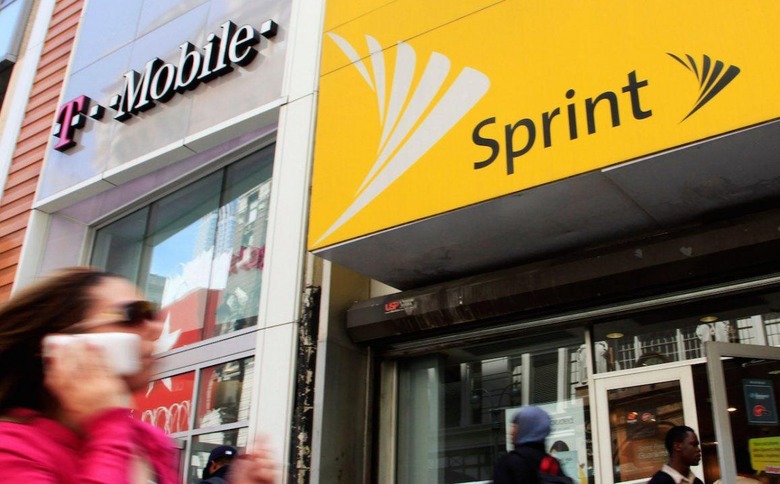 It looks one of the largest mergers between US mobile carriers in recent history just wasn't meant to be. Both T-Mobile and Sprint have announced that they won't be moving forward with their plans, and have finally called off negotiations following months of back-and-forth discussions. The two companies have jointly stated that they were "unable to find mutually agreeable terms."
A merger between T-Mobile and Sprint has been rumored for years, with informal talks held back in May and September reportedly seeing tentative terms reached. The proposed union would allow the carriers to better compete with their two largest US rivals, AT&T and Verizon. Negotiations seem to have fallen apart in the recent weeks, however, while the news of a last-minute offer from T-Mobile wasn't enough to keep Sprint at the table.
In their joint statement, T-Mobile President and CEO John Legere noted that the merger was appealing for a "variety of reasons," but also needed to have "superior long-term value" for the company's shareholders. Sprint, meanwhile, simply stated that while it saw the potential value in a merger, it felt that it was "best to move forward on our own."
The source of the collapse in negotiations appears to be disagreements between Sprint owner SoftBank and T-Mobile's parent company, Deutsche Telekom, over which would have a controlling stake. T-Mobile was reportedly unwilling to give up control when it was already finding success on its own, something that was originally fine with Sprint, but SoftBank decided in October that it wouldn't make that compromise.