T-Mobile enhances voice with EVS as it pushes data-only plans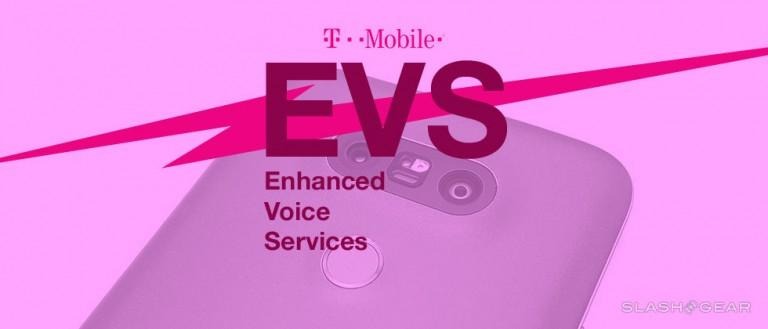 The folks at T-Mobile USA are aiming to out-do the industry on clarity of voice calling with a technology they call Enhanced Voice Services (EVS). According to the network that just began offering data plans with the option of skipping out on voice, EVS is a system which improves voice call reliability and creates "higher-fidelity calls" in the process. This service is already active on the LG G5 on T-Mobile, and will be active on the Samsung Galaxy S7 and Samsung Galaxy S7 Edge soon.
Enhanced Voice Services require that you have an LTE connection with your device when the call is made. T-Mobile suggests that Enhanced Voice Services works "more of the time and in more places" – though they aren't entirely clear on what service they're comparing to. We've sent them a message hoping for an answer.
Update: T-Mobile says that "EVS works in more times and places than just HD Voice." Simple enough!
T-Mobile has had the technology known as HD Voice for some time now. They suggest that they were the first in the United States to introduce HD Voice back in the year 2013. You'll find the first mention of HD Voice coming from T-Mobile's appearance at CES 2013, where it was suggested that HD Voice would offer a "dramatic improvement" in call quality and that "more authentic sounding voice quality with less background noise" would be the result of the tech.
According to T-Mobile this week, Enhanced Voice Services will offer "even higher-fidelity calls that HD Voice." They suggest that Enhanced Voice Services does this with a "broader audio frequency range, which translates to rocker, more realistic-sounding voice audio."
Enhanced Voice Services is said to benefit T-Mobile users with compatible phones "even if the person on the other end of the line doesn't have an EVS-capable device."
UPDATE: While LG G5 has EVS capabilities immediately, while the Samsung Galaxy S7 and Samsung Galaxy S7 Edge got an update this week from T-Mobile to enable the service as well.