Swatch denies Apple iWatch collaboration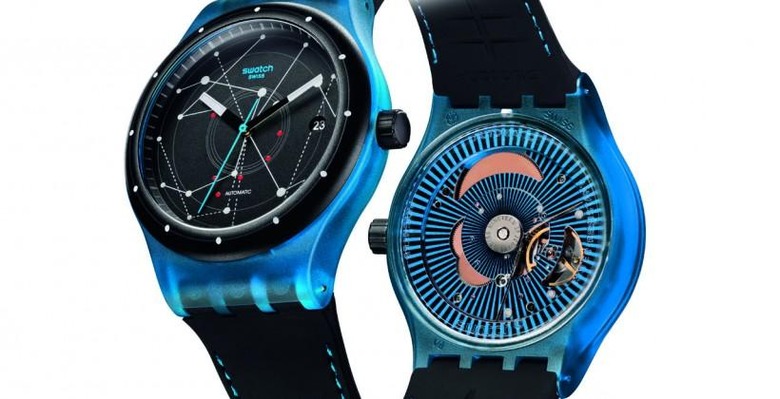 Watch behemoth Swatch has denied working with Apple on the iWatch, following reports suggesting the Swiss company would be one of Cupertino's early wearable partners. Speculation began mid-week, building on long-standing rumors around which mainstream watch players Apple might have turned to – or tried to poach staff from, according to some accusations – in order to give its smartwatch an edge in fashion appeal.
The talk of Swatch potentially being involved began with unnamed sources speaking to VentureBeat on Wednesday, claiming that Apple was working with the firm on a range of iWatch designs for launch later this year. The same sources also suggested that Timex might be another brand Apple was involved with on the project.
According to long-standing rumors, Apple isn't looking to go it alone with iWatch, instead hoping that it can pick up some of the established cachet of existing brands in the space. The wearable is expected to take a more design-centric approach to the wrist than other smartwatches we've seen from rival companies.
While the Swatch Group may be ostensibly known for its affordable, more often than not plastic watches, the company actually has a range of luxury brands in its stable. Swatch owns Glashütte and Omega, as well as Rado, Tissot, and Blancpain, among others.
It's also denying involvement with Apple, with a spokesperson telling Reuters today that the chatter of an iWatch collaboration is unfounded. According to Swatch, the only business relationship it has with phone companies was in supplying "integrated circuits and other electronic components", though did not specify which were customers.
Meanwhile, Swatch itself has been focusing on a more traditional watch design, launching SISTEM51 – a sealed-body, maintenance-free mechanical watch with its familiar stylings and a sub-$200 price tag – as an attempt to show that mechanical movements still have a place in modern watchmaking.
SOURCE VentureBeat; Reuters