iWatch team tried poaching Swiss watchmakers claims boss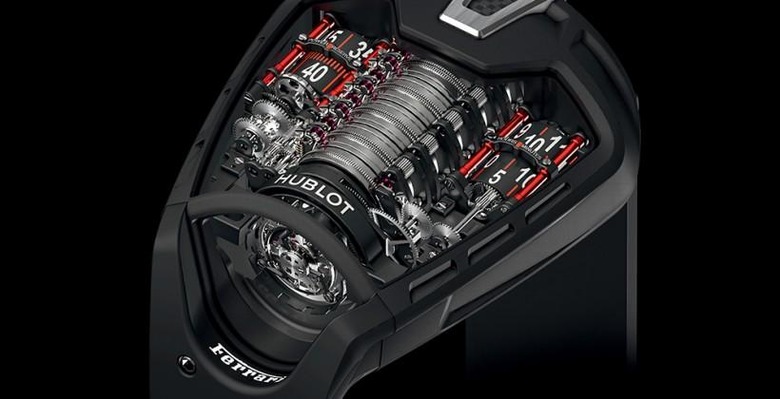 Apple has reportedly tried to bolster its "iWatch" wearable team with Swiss watchmakers, with the chief of at least one well-known brand accusing the Cupertino firm of trying to poach its talent. The drive for engineers and other experts in wearable tech has already seen Apple add sleep researchers to its iWatch project, but supposedly saw its efforts to recruit staff from Hublot rebuffed.
"Apple has contacted some of my employees – I saw the emails personally" Jean-Claude Biver, president of Hublot owner LVMH, said in Switzerland, the Financial Times reports.
According to Biver, all of the Hublot staff approached opted not to jump ship to Apple.
However, Apple isn't the only brand making overtures to traditional watchmakers. "We have been in discussions – not ever initiated by us – with practically all players in smart wearables up until today" Nick Hayek, CEO at Swatch, told the FT. In addition to making its own affordable watches, the group owns luxury brands like Omega, Glashütte, Rado, and Tissot.
Hayek says that Swatch has no intention of entering into a partnership, however. He cites Swatch intellectual property around battery life and ergonomics as being key draws for tech firms.
Whether that means Swatch itself – or any of the brands in its portfolio – will try its hand at a smartwatch remains to be seen. So far, Fossil is the only traditional brand to have signed up to Google's Android Wear project, though is yet to show off any possible designs.
Recently, Don Reisinger argued that embracing fashion brands was the only way that wearables would make it into the mainstream.
Apple declined to comment on Hublot's allegations, and the LVMH president did not specify which types of staff had allegedly been approached. However, it's possible that experts in case manufacturing were of particular interest, with Apple said to be considering elements like sapphire glass for a more premium design than other wearables attempts we've seen.
VIA MacRumors