Android Wear hardware partners include Motorola, HTC, LG, Samsung, and ASUS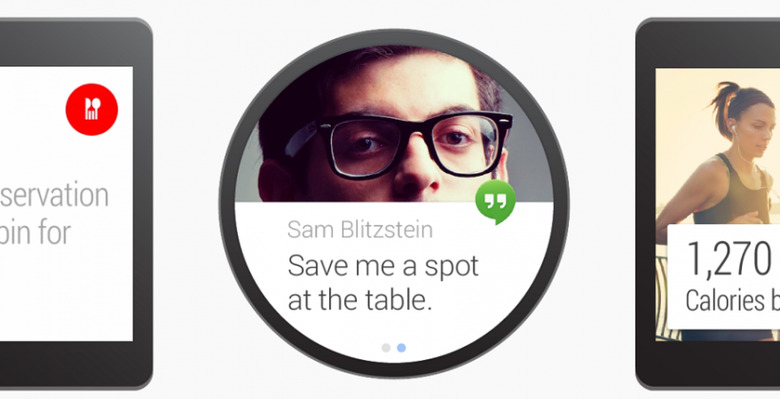 Android Wear aims to bring a Google revolution to wearables, and among them a variety of hardware partners are already lined up: Samsung, HTC, LG, ASUS, Motorola, and more. Among those, LG and Motorola have both already announced their upcoming entrants into the Android Wear market with two smartwatches: an LG G Watch and Moto 360 smartwatch.
The Moto 360 will be a round smartwatch, hence the name, offering Android Wear and the connectivity with the digital world that comes with that. The smartwatch will work with Google Now, and it will do many of the basic things one want in a smartwatch: offer turn-by-turn directions, show you information like upcoming meetings and the weather, and dish up Hangouts notifications.
The LG G Watch is in many ways similar, standing out with a square face rather than a circular one, and will work with "Ok Google" voice commands and Google Now, among other things. The company is calling its own entrant into the Android Wear market another milestone in its wearables efforts.
Both mark a foundation for the Android Wear push and all that will come with it. Among these, Google says Qualcomm, Intel, MIPS, Mediatek, Broadcom, and more are also lined up help develop the hardware for its Android Wear ambitions.
We've delved into what is presently available for developers and what the software will be able to do, and we've further details in our Android Wear tag portal. For more information on these and other wearables, hit up our Wearable Hub.