Moto 360 smartwatch detailed as Android Wear first for Motorola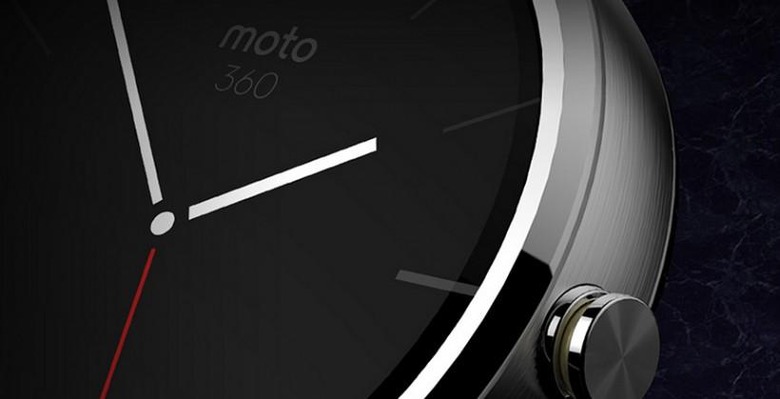 This week the folks at Motorola have revealed their first wearable device working with Google's new Android Wear software. This device will be round – both round and square devices will be coming in the Android Wear universe – and will be telling time first and foremost. This device will also work with google Now, and is generally appearing to be the poster child for Google's Android Wear initiative.
The round Android-based device you see before you is Moto 360. Working with Android Wear at its base, this device tells time, weather, meetings, location, and everything else Google Now would generally offer. You'll also be able to get turn-by-turn directions on your wrist – handy for bikerides.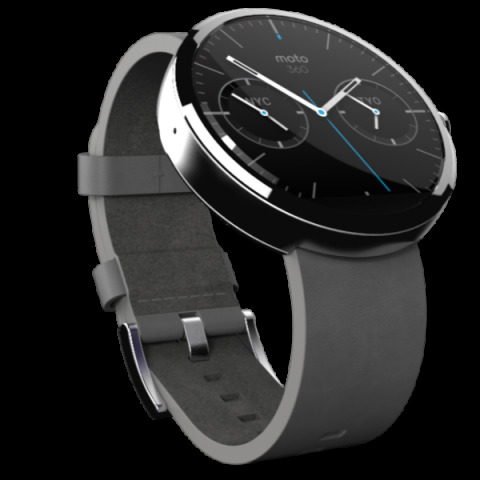 This watch will be able to receive Google Hangout messages and will be connecting to your smartphone to both send and receive messages. At the moment we're diving in on details as far as typing on the device goes – more than likely this will be a simpler situation than all that.
Motorola will be delivering the Moto 360 in the Summer of 2014 in a number of styles. You'll see both a leather band as well as a metal band here in the first preview, while we're expecting additional colors and makes in the future as well. This device also appears – not confirmed – to have a standard watch strap, so we could potentially switch out at will.
Have a peek at SlashGear's Wearable hub as well as out new Android Wear tag portal for more information throughout the day and the future. Google is going all-in, and all manner of manufacturers are going with them!