Surface team spills details: Xbox 360 controllers yes; USB-ethernet no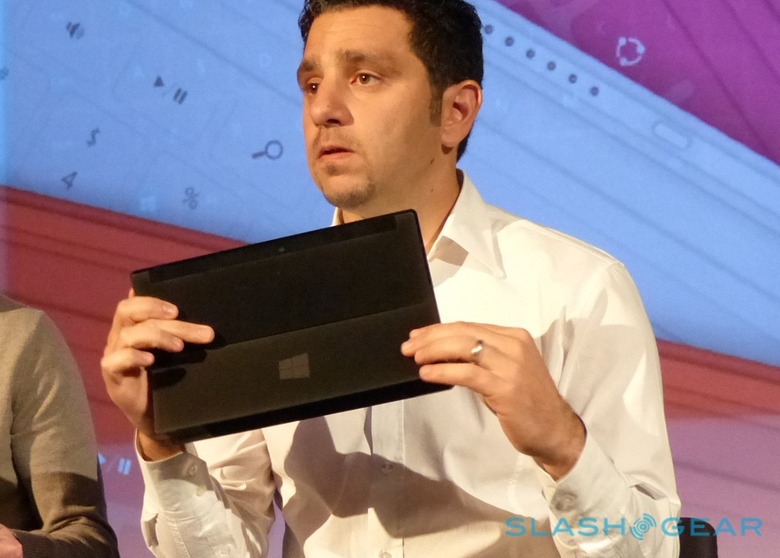 Microsoft's Surface team has been busy wrapping the Windows RT tablet up for pre-orders opening this week, but it also found time to answer some user questions in a Reddit Ask Me Anything thread. In the sprawling conversation, team lead Panos Panay and his team confirmed that Xbox 360 controllers would work with the new slate – though that they hadn't tried Kinect for Windows yet – as well as discussing just what "all day battery life" really means.
Microsoft is quoting eight hours of "mixed activity" from a full charge of Surface's non-user-removable battery, or 7-15 days of idle. Asked what exactly comprises "mixed activity" the team confirmed it was more than just coaxing the longest – and probably misleading – runtime from the slate.
"We conducted testing across a variety of core scenarios such as local and streaming video playback (watching movies!), audio playback, wireless web browsing and productivity scenarios such as using Office and mail" hardware lead Pavan Davuluri wrote. "We tested using different Wi-Fi networks with pre-production hardware and software. Hence the battery life numbers started early in the program as a model with calculations and then get verified with actual device HW and SW."
Other elements of hardware came in for questioning too, such as the internal storage supplied. Microsoft opted not to make a 16GB entry-level model – the $499 that gets you a 16GB new iPad could buy you a 32GB Surface instead, albeit without one of the Touch Covers – instead choosing 32GB and 64GB tiers complete with a microSDXC card slot for adding to that. "After the OS, Office RT and a bunch of apps, you will still have more [than] 20GB" on a 32GB Surface, one team member confirmed, while memory cards are hot-swappable.
Peripherals like the Xbox 360 USB controllers have been tested, "and they work great" the Surface team insists, but some types of traditional Windows PC connectivity won't be an option. "We are not offering an ethernet to USB bridge solution for wired scenarios" Davuluri confirmed, though the USB 2.0 port will support "millions of devices."
There are plenty of other tidbits dotted through the thread, including a very in-depth discussion of why screen quality is about more than just hitting "Retina" resolution. For more on Microsoft's Surface and its route from conception to market, check out our behind-the-scenes visit to Studio B where Microsoft designed it.