Supreme Mophie Powerstation Wireless XL drops for SS19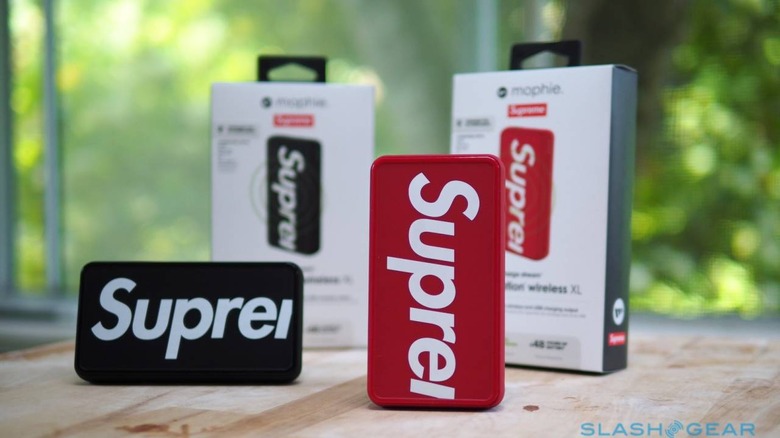 Mophie and Supreme have dropped another collaboration, and if you're a hypebeast with a fear of losing charge on the go, this could be for you – assuming you can find it on sale. The Supreme Mophie Powerstation Wireless XL takes Mophie's 10,000 mAh battery pack and gives it the iconic branding of the New York label for its Spring/Summer 2019 collecton.
It's not Mophie's first ride in this particular rodeo, of course. Back in August last year, the company launched two Juice Pack Air iPhone cases in collaboration with Supreme, as part of the label's Fall/Winter 2018 collection. The year before that, it was a Supreme Powerstation Plus Mini.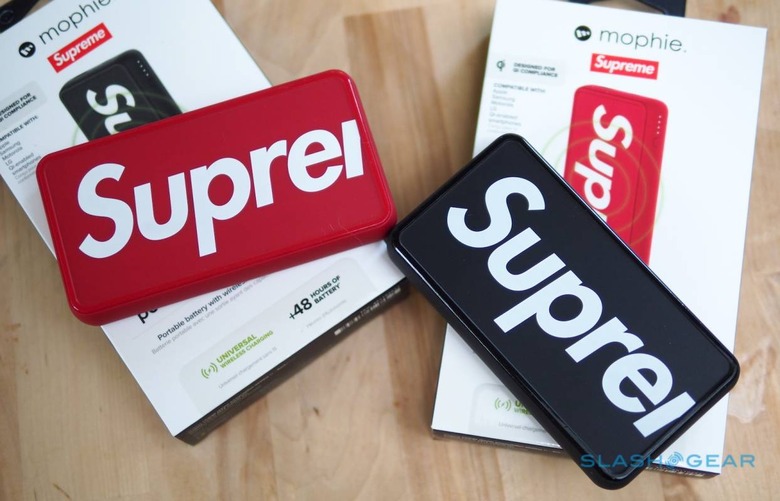 Still, the Supreme Mophie Powerstation Wireless XL is the most capable yet of the two companies' partnerships. With its 10,000 mAh battery it's good for around 48 hours of charge for a smartphone, or 24 hours for a small tablet. Large tablets should get around 17 hours, Mophie claims.
The ways to access that power are more flexible, too. The top surface is a 5W Qi-compatible wireless charging pad, for example, which means that any smartphone with Qi support can be recharged without cables. That means Apple's latest iPhone models, along with a host of Android phones, or indeed Apple's latest AirPods in their wireless charging case.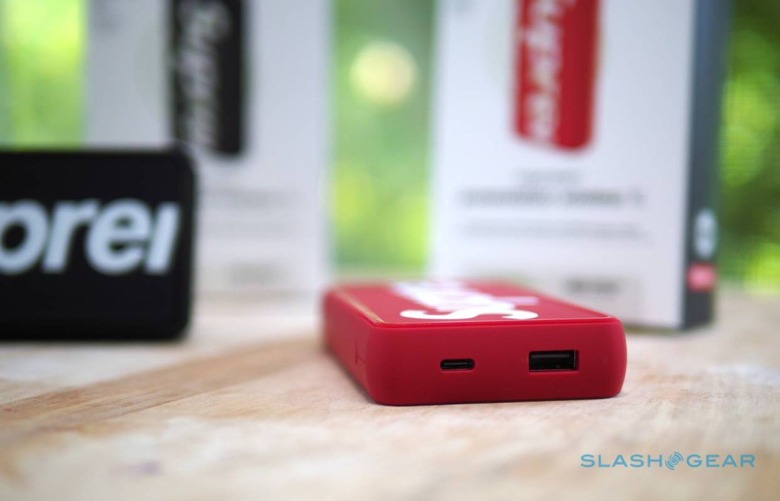 There's also a USB-A port, which outputs 10W. It charges up, meanwhile, via USB-C, which Mophie says is up to 67-percent faster than its older, microUSB-based models. A four LED battery gage is on the side, to show the current charge level.
For Supreme, the revamp hasn't strayed too far from what we've seen before. Two color options have been made, black and red, each with the oversized white "Supreme" logo on top.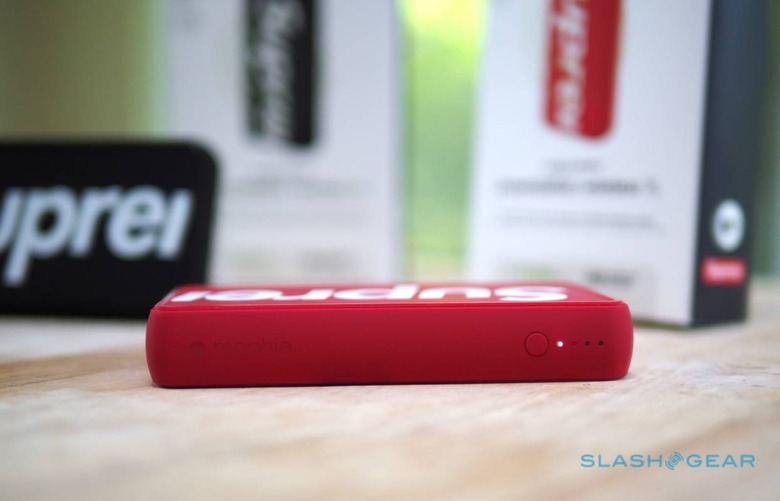 Now for the bad news. Supreme opened up sales of the special-edition Powerstation XL late on Friday, and promptly sold out of both the red and black versions. Unexpectedly aggressive pricing might have helped there – there was only roughly ten bucks difference between the $110 Supreme version and what Mophie will sell you the regular version of the battery for – though given the feverish demand whenever Supreme launches new items, it comes as little surprise that demand outstripped supply.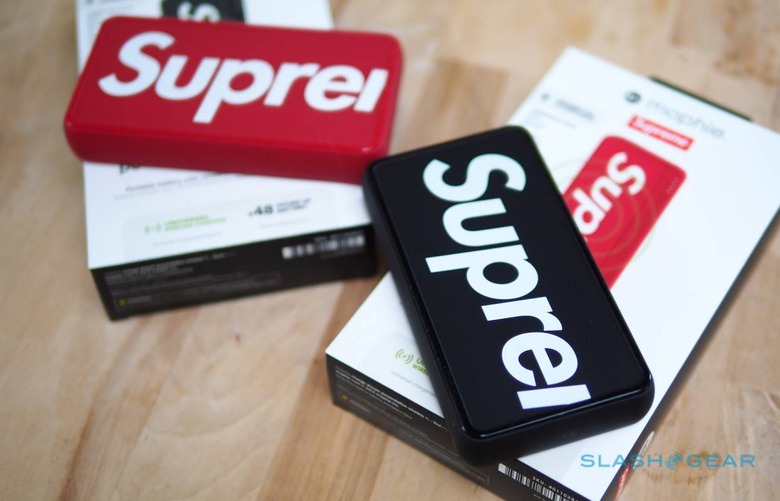 If you're still looking for one, your best bet is to keep an eye on the resale market – though expect to pay a mark-up there. Those who don't need the Supreme branding, however, can get the regular Mophie Charge Stream Powerstation Wireless XL for $99.95.