Supreme x Mophie Powerstation Plus Mini gives Hypebeasts a boost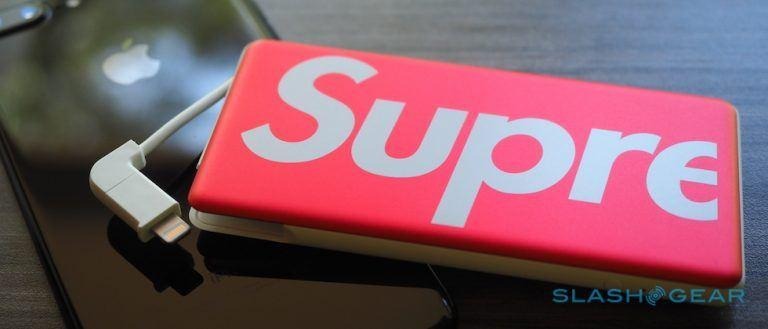 Mophie and fashion brand Supreme have teamed up on every Hypebeast's must-have accessory, a branded portable battery for your iPhone (or your Android-carrying friend). The Supreme x Mophie Powerstation Plus Mini takes a 4,000 mAh battery and gives it a distinctive makeover, with Supreme's bright red logo emblazoned across the front. Inside, meanwhile, there's enough power to for up to two recharges of your phone.
You'll be unsurprised to hear that, Supreme logo notwithstanding, this is the same Powerstation Plus Mini that Mophie released last August. That's not necessarily a bad thing, mind. As well as being very pocket-friendly at about the same size as an iPhone 7, it has a useful tethered charge cable and interchangeable tips.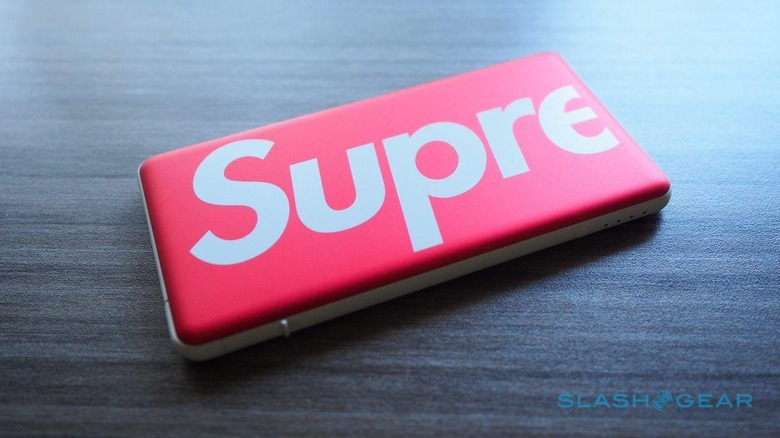 That way, if you have an Apple device with a Lightning port, you can charge it with the Supreme x Mophie Powerstation, but if you have microUSB devices like an Android phone or non-AirPods wireless headphones, you still get support for them, too. The Lightning plug pulls off, revealing the microUSB plug underneath. A magnet inside the cable slot holds the Lightning adapter while you're not using it.
As for the charging itself, the portable battery supplies 2.1 Amp power, so should be enough for your iPad. Mophie says the 4,000 mAh battery is enough for three hours of large tablet use, such as an iPad Pro 9.7, or up to five hours of small tablet use, like an iPad mini. Alternatively, you could squeeze up to twelve hours extra out of your smartphone. A strip of four LEDs along the side show current charge status, and it recharges using a microUSB port (with a cable, though not an AC adapter, included in the box).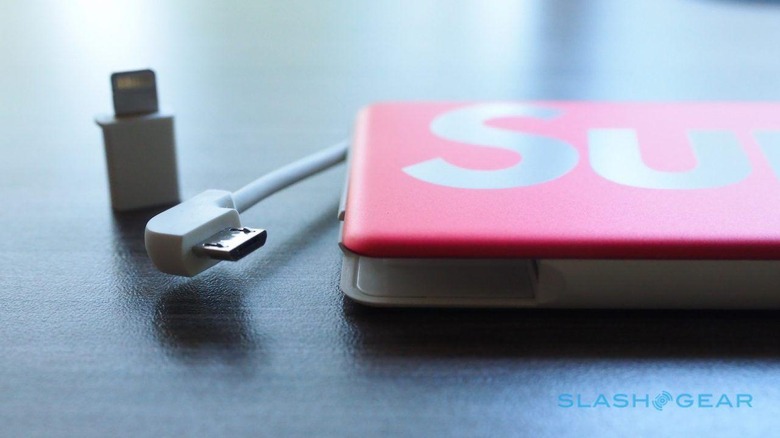 Of course, because of the Supreme branding, you do pay more. The regular Powerstation Plus Mini is available for $59.95, with its anodized aluminum front finished in space gray, gold, or rose gold to match your iPhone. If you want the Supreme version, you're looking at $72, a $12 premium.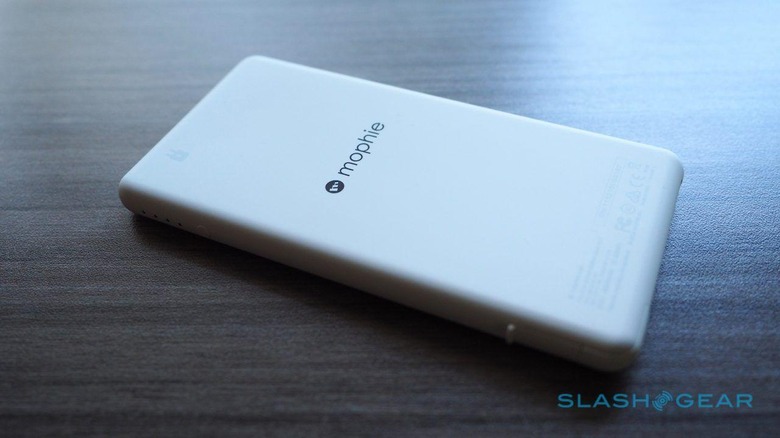 That's assuming you can find one for sale, of course. Mophie tells me it's a limited edition (though hasn't said how many will be made), and the Supreme online store is already sold out, despite the battery only going on sale yesterday. A cursory check of eBay suggests resales are already going for around double the official price.
MORE Supreme