Super Mario Run release demo out early: play now!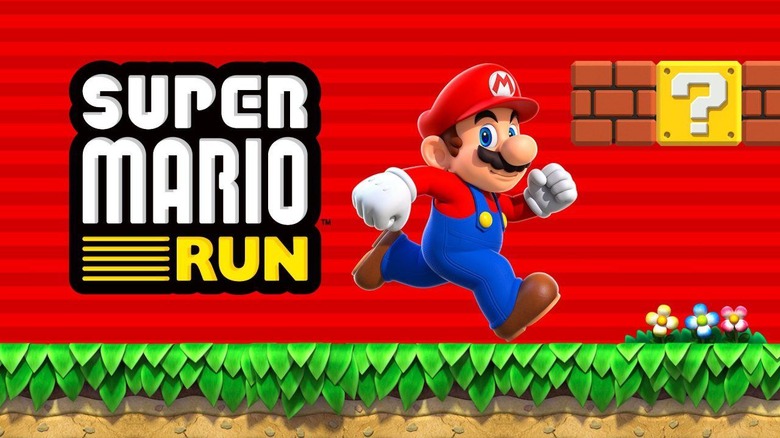 Super Mario Run won't be officially available until December 15, but Apple and Nintendo are giving you the chance to check out a demo early. When Reggie-Fils Aime stopped by The Tonight Show last night, he mentioned that a demo would be available at Apple stores across the country. That demo goes live today, so if you want to see how everyone's favorite plumber does in his first mobile game, you need only track down the nearest Apple store.
Not sure what Super Mario Run is? Well, first, we'd like to welcome you back from the cave you've been living in for the past few months, and then we'd like to direct your attention to the video below. This new video covers all of the Super Mario Run basics, showing off the game's three modes and explaining some of the mechanics you'll encounter as you help Mario run his way to the end of each level.
Super Mario Run made a big splash when it was first announced during Apple's iPhone press event in September. While this isn't the first mobile app Nintendo has created, this is the first time we've seen Mario appear on mobile devices. Just as well, it's the first time a Nintendo-made game has appeared on mobile (Pokemon GO doesn't count as it was developed by Niantic Labs), so this is a pretty significant release for the big N.
However, Super Mario Run is setting aside some of the mobile gaming conventions we've come to know over the years. Unlike so many other mobile games, Super Mario Run won't be free-to-play with content locked behind in-app purchases. Super Mario Run will instead have a fixed price, though you'll also be able to play what amounts to a demo-sized portion of the game before you're asked to pony up.
It'll be interesting to see how successful Nintendo is with that model, especially with the mobile environment we're currently in. Super Mario Run is just the first in a planned series of mobile games, with other franchises like Fire Emblem and Animal Crossing slated to get the mobile treatment as well. While Super Mario Run is out on December 15, release plans for Fire Emblem and Animal Crossing are a little more nebulous at the moment.