Super Mario release on iOS, Nintendo goes mobile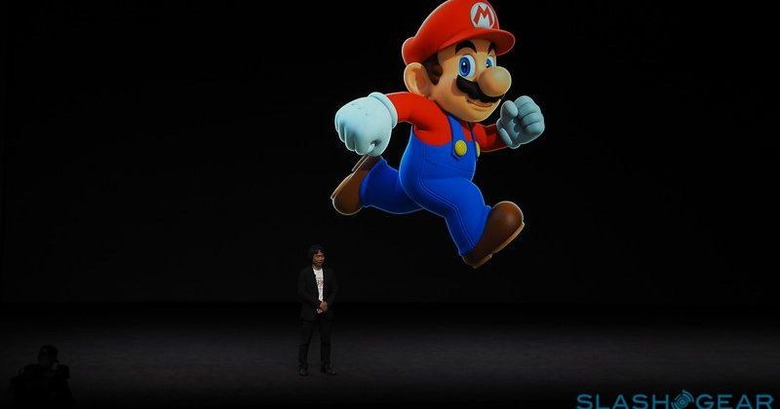 This week the folks at Apple have come out with a bang with a release of an official, real deal, Nintendo exclusive Mario video game for mobile devices. This Mario Bros game will be coming to the iPhone first, and will feature some portrait-style gaming action. Which is weird, but welcome. This might not be the Mario we were waiting for – but it could be good news anyway.
Nintendo's own Shigeru Miyamoto appeared on stage to tell the world about the first big-name actual-game Mario title for mobile devices. "We want as many people as possible all around the world to enjoy playing with Mario, and they'll be doing it first on iOS," said Miyamoto. "They'll be doing it on a brand new game, Super Mario Run."
"You can play it while holding on on the subway, while eating a hamburger, or while eating an apple."
The game can be played one-handed, needless to say. This game requires that the user tap the screen or hold the screen to jump. It's basically an endless runner – sort of – with Mario mechanics built in.
Miyamoto made an odd comment about age – likely due to in-app purchases getting kids in trouble in the past: "We want as many people of all ages to enjoy playing super mario run. so for that reason we will release the game at a set price."
This game will be released on iPhone first, and will eventually (very likely) be expanded to iPad usability (in larger picture mode) soon after.
ALSO: This game will be joined by Super Mario Stickers for iMessage – coming sooner. This set of stickers will come with iOS 10.