Super Mario Run players are slamming it with one-star reviews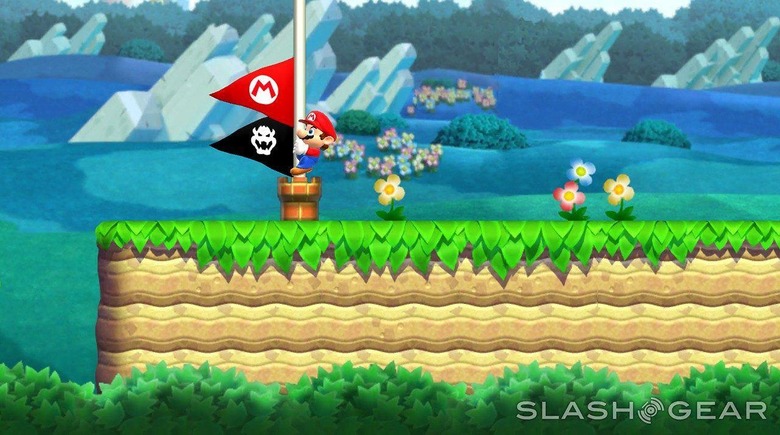 Apple has been hyping Nintendo's first mobile game for iPhone, Super Mario Run, for months now, but that hasn't stopped frustrated players leaving a rash of 1-star reviews in the App Store. The hotly-anticipated title, which brings gaming icon Mario to iOS in a simple 2D, coin collecting side-scroller, is designed for one-handed play, with straightforward tap-to-jump control. That's gone down well among many players – ourselves included – but not everyone is convinced.
If you're at all familiar with classic Mario titles from previous Nintendo games, Super Mario Run shouldn't come as too much of a surprise. By default Mario runs left to right through each level, jumping and bouncing to collect coins and avoid enemies. It's a simplicity which makes it easy to crash through a few levels while you're holding onto the rail in a bus or on a train, but has also met with some push-back from vocal reviewers.
They've taken to the App Store in droves, and while a fair proportion of the more than 35,000 reviews left have been 5-stars and glowing, even more have been just 1-star. Currently, Super Mario Run has a 2.5-star average rating. Fans praise the easy gameplay and retro nostalgia.
Still, that hasn't stopped negative reviews from piling in, and while there are a variety of complaints to justify low ratings, there are nonetheless a few common themes. The loudest, unsurprisingly, is the cost, with many taking issue about the $9.99 price Nintendo has set. There, the game company does need to shoulder a little of the blame.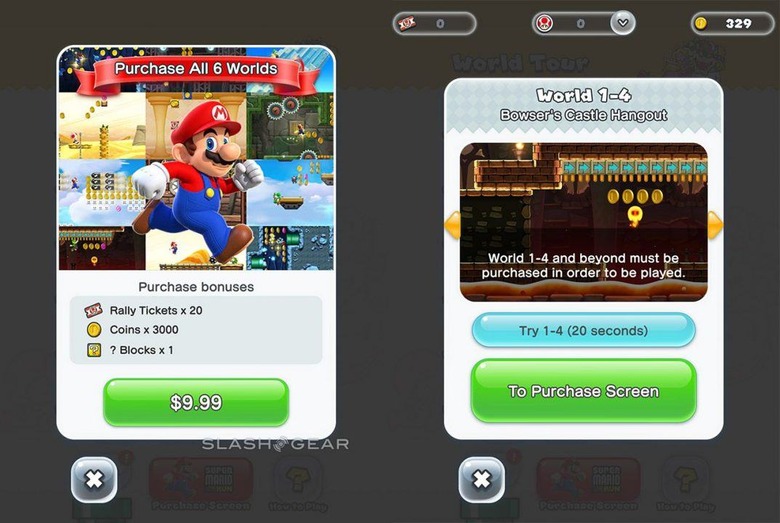 Paid mobile games aren't unsuccessful, on iOS particularly; it's not like iPhone and iPad users are averse to coughing up a few bucks for a download. What seems to have rubbed many reviewers the wrong way is how Nintendo has used in-app purchase to make that charge.
Rather than asking for $9.99 upfront, Super Mario Run is a free download. However, if you want to get past the most basic of taster levels, you'll need to buy the game through iOS' in-app purchase system. After that, Nintendo has said, there'll be no further charges, though you can of course buy things with the in-app gold coin currency gathered through gameplay.
Undoubtedly giving a taste of Super Mario Run before asking for payment is going to go down well with some users, but others have been less impressed. Indeed, its drawn comparisons – and generally not positive ones – with Niantic's Pokemon Go, which has also been criticized for its reliance on in-app purchases. Whether the decision will come back to haunt Nintendo remains to be seen.
Other complaints are arguably more justified. The fact that you can't play Super Mario Run without a network connection is something we knew was the case, but is no less frustrating for having been forewarned. Nintendo says it's a matter of avoiding piracy, but you probably won't be so understanding when you next want to play on the subway or on a plane.
Proving you can't please everyone, all the time, other reviews have criticized the one-handed control, requesting a way to manually move Mario through each level. Some have taken issue with the absence of Family Sharing support, and the fact that game progress is saved to a Nintendo account, not iCloud.
Deal-breakers? Probably not, given Super Mario Run is already taking on Pokemon Go for first-day download records. It's probably worth a download to try out yourself, just don't be surprised when Nintendo asks for its ten bucks.