Super Mario Run, Pokemon GO Face Off For Most Day-One Downloads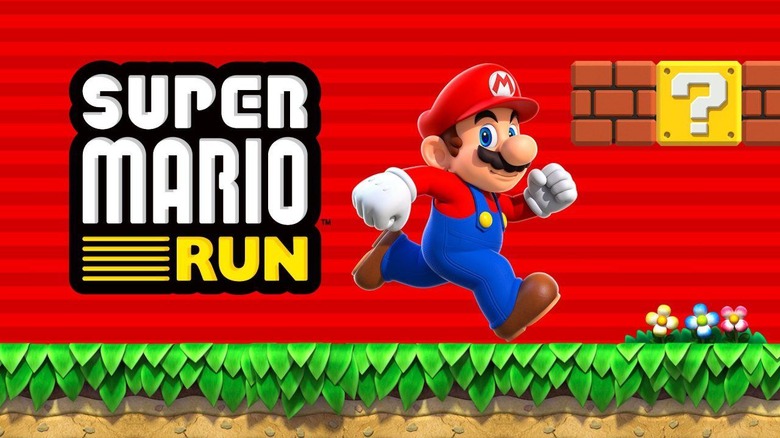 It looks like Super Mario Run might be able to challenge Pokemon GO's meteoric rise to App Store dominance. Pokemon GO launched over the summer and was almost immediately popular, but now that Super Mario Run has hit the scene, those records may not belong to it much longer. If Pokemon GO proved that there was an audience for Nintendo properties on mobile devices, it seems that Super Mario Run confirms that audience isn't a fleeting one.
According to Apptopia, Super Mario Run managed to hit 2,850,000 downloads in its first 24 hours of availability on the iOS App Store. Presumably, these numbers only take US downloads into account. They tell us that was more than enough to topple Pokemon GO's day one downloads of 900,000 and puts Super Mario Run on a 3x trajectory. Apptopia says that Super Mario Run's success might be due to Nintendo's massive pre-launch marketing campaign and its relationship with Apple.
App Annie, on the other hand, has delivered preliminary estimates that say Super Mario Run secured 10 million downloads across all of its launch regions. That's an absolutely massive number, and it could translate to as much as $4 million in consumer spend on December 15 alone. It would seem that, for now at least, iPhone users haven't been turned off by Super Mario Run's $9.99 price tag.
READ MORE: Super Mario Run reviewThough that $9.99 isn't charged up front, the amount of content players can tackle without paying is fairly limited. By the time players reach the end of the first of Super Mario Run's six worlds, in-app alerts appear and ask them to pony up the $10 to continue playing. Since World Tour is the main game mode of Super Mario Run, paying the $10 fee is basically essential to get the most out of the game.
Should Super Mario Run beat the numbers Pokemon GO put up over the summer, it won't be all that surprising. Super Mario Run simultaneously launched in more than one hundred regions around the world, whereas Pokemon GO had more of a segmented roll out that hit only a few countries at a time. If Pokemon GO's launch would have been more global in scale, it's possible that its day-one download count would have been much higher.
Keep in mind that these are just early estimates – the only companies that will have exact download numbers are Nintendo and Apple. If Super Mario Run is as successful as these two app analytic firms suggest it is, it likely won't be long before Nintendo shares some official numbers. We'll keep an ear to the ground for those, so stay tuned.