Super Mario Run Nets 50 Million Downloads, Free Toad Rally Tickets Incoming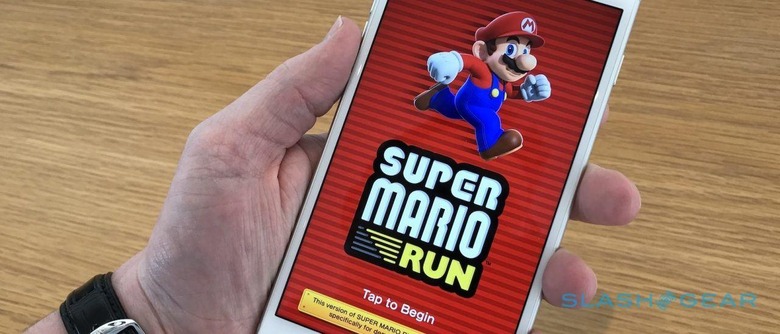 Just a few days after Nintendo announced that Super Mario Run had hit 40 million downloads, it's back with another milestone announcement. Super Mario Run has crossed 50 million downloads worldwide, and as a result, Nintendo is going to hand out some free in-game goodies. It would seem that Super Mario Run's app store dominance continues on, at least for the time being.
As announced on Super Mario Run's Japanese Twitter account, all Super Mario Run players will get 10 free Toad Rally tickets to celebrate this latest milestone. Toad Rally tickets aren't particularly hard to come by in the game, but considering Nintendo doesn't have much in the way of in-app purchases to give away, they'll have to do. Plus, for those who are struggling to hold onto their Toad Rally tickets, this will be a nice little boost.
Super Mario Run has its global roll out to thank for reaching 50 million downloads over the course of a single week. The download rate for Super Mario Run seems to be slowing, however – while it only took four days for it to hit 40 million downloads, it took another three to climb to 50 million. Still, 10 million downloads in three days is nothing to stick your nose up at, and Nintendo probably isn't going to complain.
Just yesterday, Nintendo began sending out surveys to Super Mario Run players who have linked their My Nintendo account in-game. The survey asks a variety of questions, but two that stand out include inquiries about the app's $10 price tag and a potential sequel. Super Mario Run's $10 price point has been a sticking point with some App Store reviewers, so Nintendo took an opportunity within the survey to ask players what they thought was a reasonable asking price.
We not likely to ever find out the results of that survey, but it's encouraging to see Nintendo asking about it. That's especially true when it has mobile versions of other franchises in the works, and is apparently considering a sequel to Super Mario Run. Depending on what players say in the survey, we could very well see future Nintendo mobile games launch at a price point below $10.
SOURCE: Super Mario Run