Super Mario Run tops 40 million downloads in just four days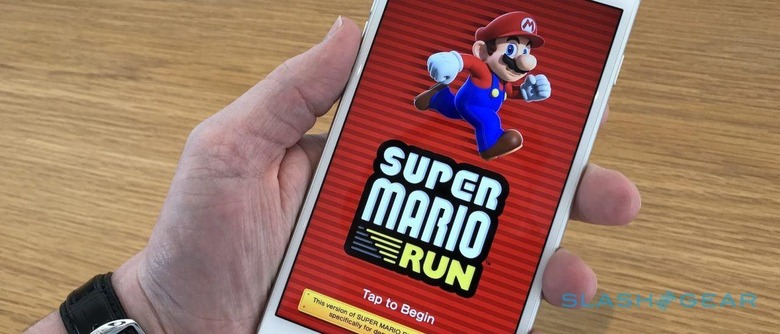 It's hard to imagine anything beating the success of Pokemon GO, but Super Mario Run might just be it. Nintendo announced this morning that Super Mario Run has enjoyed 40 million downloads around the world. That's pretty impressive, especially considering it only took four days to get there.
Nintendo says that Super Mario Run has topped the App Store's free game list in 140 different countries. On top of that, it's managed to enter the top 10 highest grossing apps in 100 countries. Super Mario Run had a worldwide launch in every sense, launching in more than 150 regions at the same time.
READ MORE: Super Mario Run ReviewThat's probably why it's been able to blow Pokemon GO out of the water in terms of downloads. Pokemon GO launched in just a few regions to start, and then went live in others in the months following release. Since Super Mario Run launched everywhere at the same time, it's able to pull in more downloads than Pokemon GO despite the fact that it's only available on iOS.
In another departure from Pokemon GO, Super Mario Run isn't a free game. Though it's offered for free, it isn't long before players are met with a paywall asking them to pony up some cash. Super Mario Run requires a $9.99 fee for the full game, but that unlocks all of the content it offers. Nintendo didn't say how many people have opted to pay that $10, but you have to imagine it's quite a few.
So, for now, it seems that Super Mario Run's launch has been a success. Ultimately, whether or not it will be considered successful by Nintendo's shareholders depends on how many downloads it can convert to purchases, but if Pokemon GO is any indication, we probably won't get any official metrics there. We'll likely get plenty of revenue estimates from app analytics sites in the coming weeks and months, so stay tuned for those.