Suicide Squad join Marvel Comics in accessory skins aplenty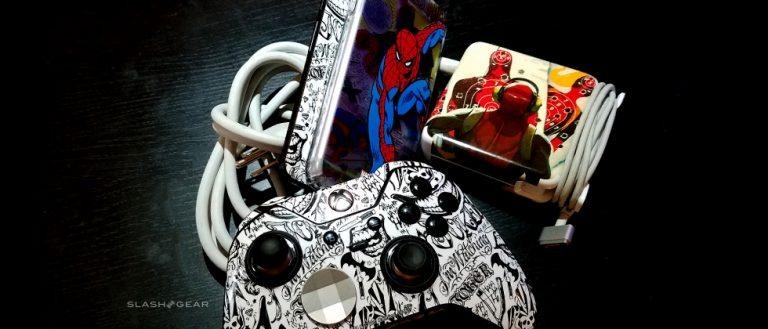 The devices we've got in our pockets right this minute have a choice that needs to be made – be they Marvel Comics fans, or be they DC Comics fans? At a time when we're essentially in a Golden Age for comic book movies, how does one choose which side to take? We've been sent a few SkinIt skins and cases and whatnot to have a peek at their newest collections from both sides of the arena – Suicide Squad to Spider-Man.
First we're having a look at a skin for this Nexus 6P from Huawei. The Nexus 6P I've got here has seen better days – it's got a double-crack down the front of the display and both the bottom and the top panels along the back have been entirely chipped away. Someone did some tearing down of the device and it's a bit worse for wear.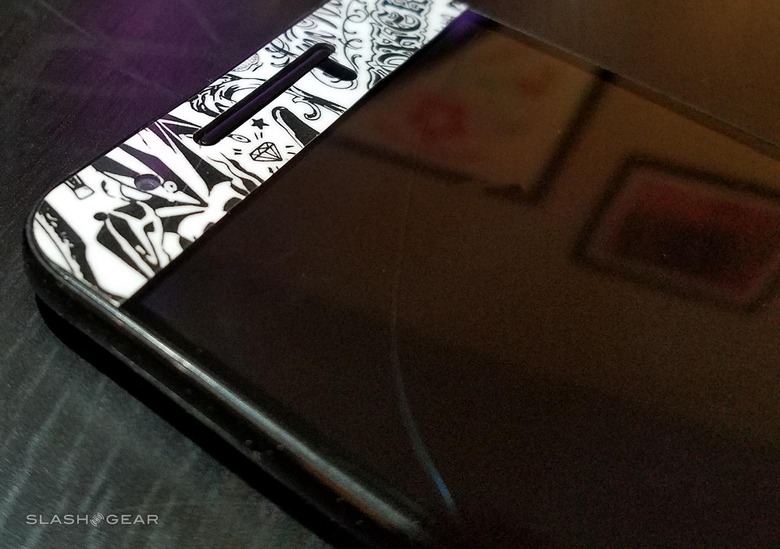 Lucky us, SkinIt skins make a bad situation feel a lot better. Notice how the wild array of design elements in this Suicide Squad Joker & Harley Quinn skin keep your eyes off the crack up front – or at least make it look right at home. Notice too how the back looks rather revitalized – even the areas that are otherwise all but destroyed.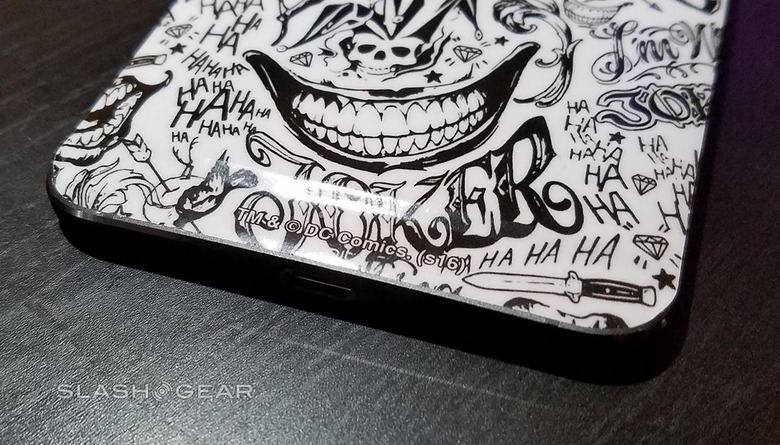 Also on the back of the device you get the option of including the fingerprint sensor or not – I've chosen to stick on the skin here and can confirm that it still works like a charm.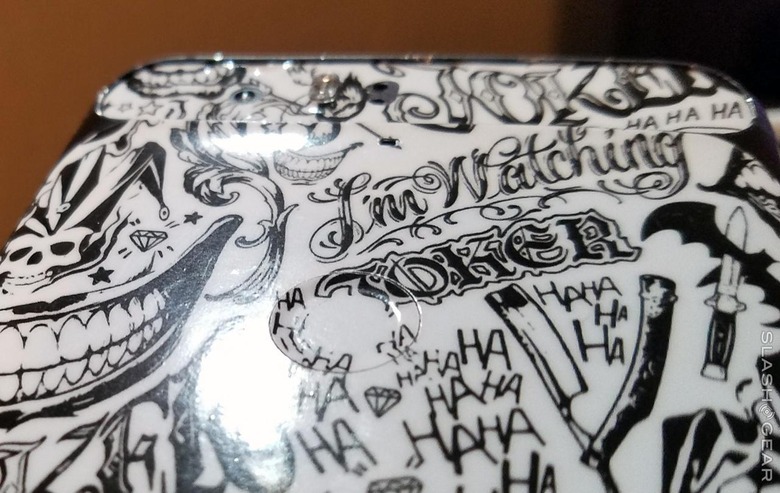 Next you'll find a lovely re-envisioning of what a mobile device "skin" should be. Here we've got a design from the front of Deadpool Kills Deadpool (an awesome series you should check out if you haven't already.) Here the skin is cut for a MacBook Pro charger – radical!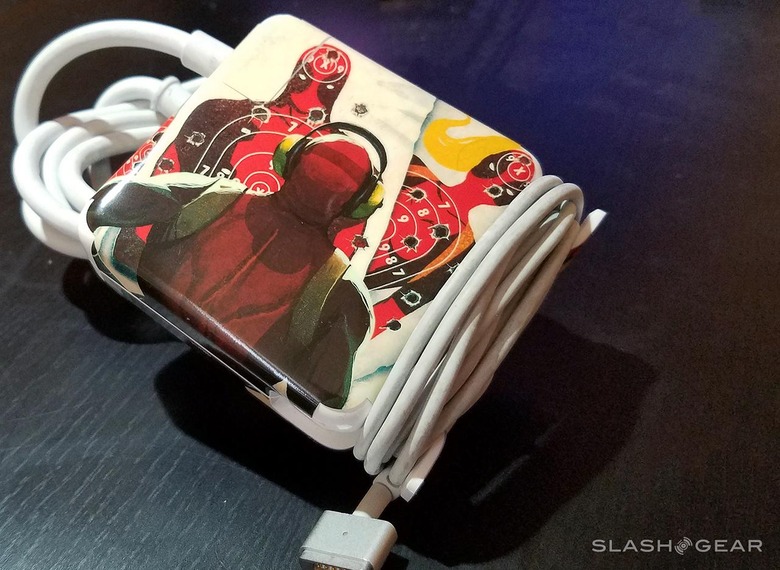 We've also got a new type of case from SkinIt, one that features comic designs from the pages of Spider-Man. This is one of a set of cases with two layers of print – Spider-Man classic comic panels inside, and a vibrant classic Spider-Man right on the surface.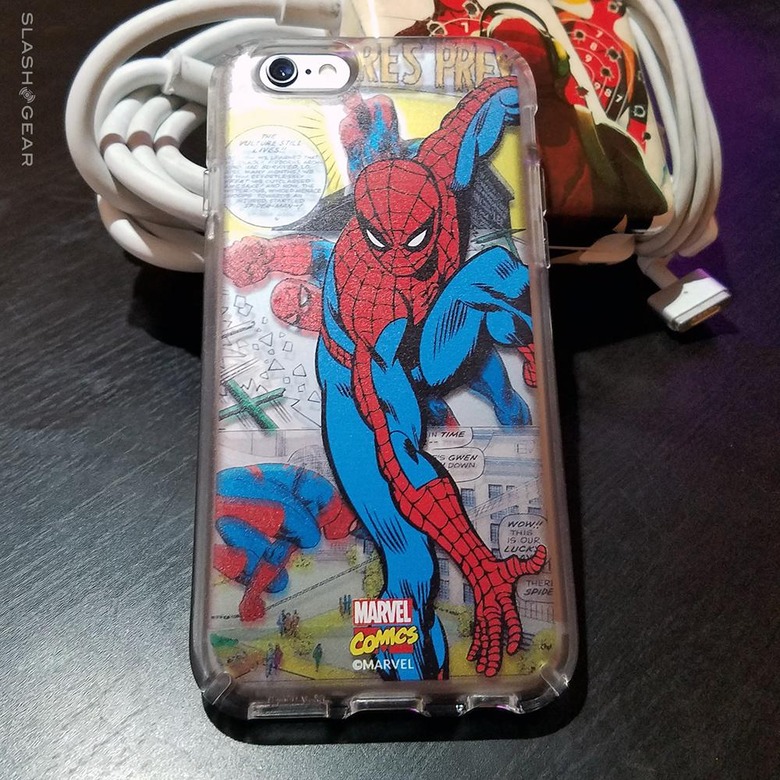 This case was made specifically for the iPhone 6s. We're crossing our fingers for similar cases in the near future for a wider variety of devices. We'll see!
Then there's this skin – the same design as the Nexus 6P above. Here we've got Suicide Squad coverings for the Xbox One Elite Controller.
In this we've put an extra layer of excellence on an already top-notch controller, making it far more unique than it already was.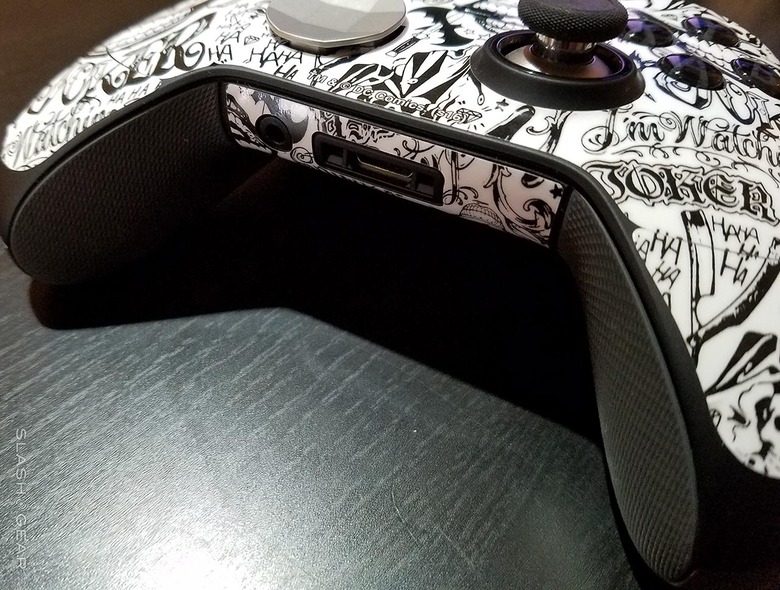 This skin comes in several pieces. It covers portions of the top face of the controller – in three pieces. There's another piece for the top near the Xbox One logo, then a couple more for the index finger bumpers. There's another skin for the bottom of the device, and yet another for the battery cover – that's a lot of skin.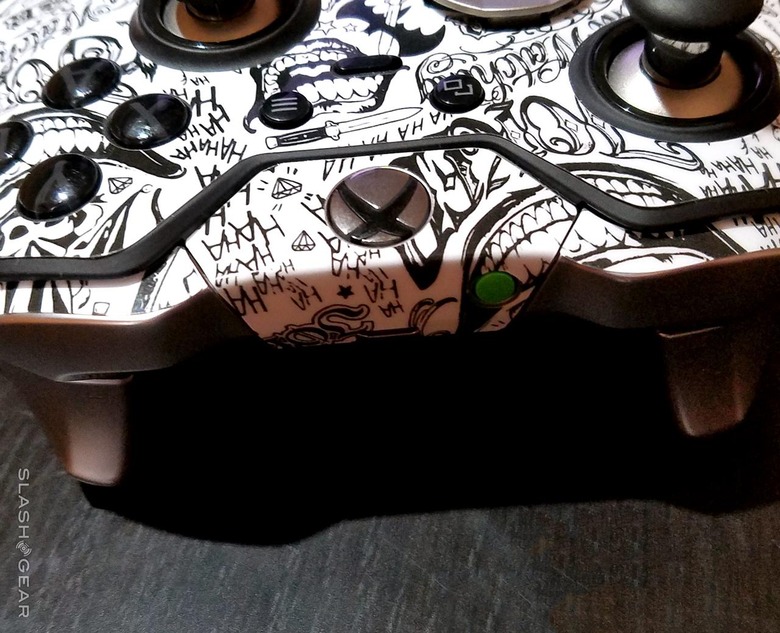 Below you'll see the listing titles for each of the cases/skins you see above – the whole lot come from SkinIt.
• The Jokers Tattoo Print Phone Skin – Google Nexus 6P
• The Jokers Tattoo Print Xbox One Elite Controller Skin
• Spider Man Collectors Edition iPhone Case (iPhone 6S)
• Deadpool Target Practice Charger Skin (85W Power Adapter) 15 and 17-inch MacBook Pro charger skin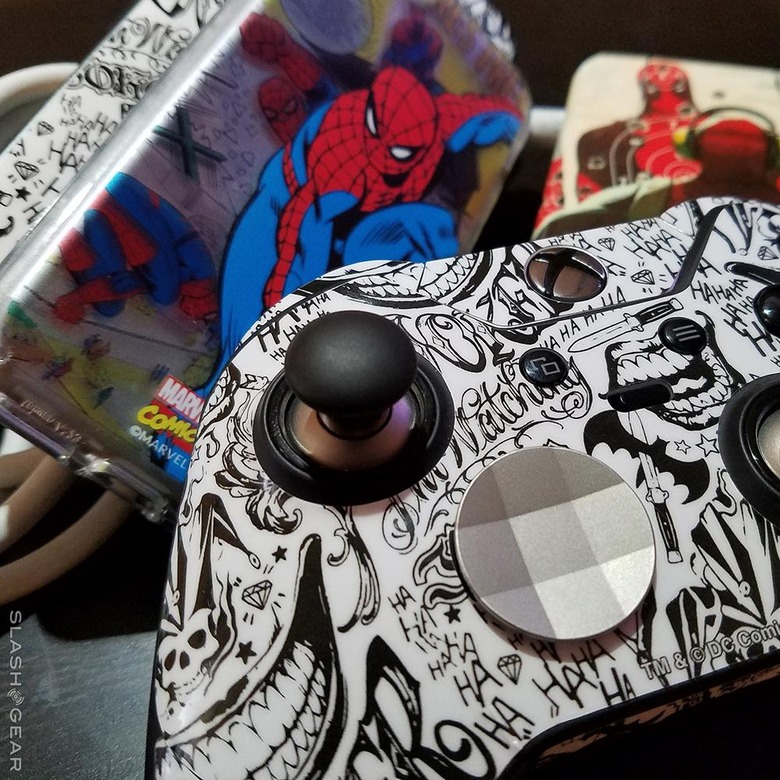 Also have a peek at our peek at a few more skins and such for a variety of devices. We've got an R2-D2 for a Galaxy S6 Edge, and more Spider-Man, Captain America, and Luke Skywalker for Xbox One, LG G3, and MacBook Pro. We've also gotten our hands on a masterpiece of a covering for another Nexus 6P in the Ace of Spades from Toast.