Stickers will be the big iOS 10 gold rush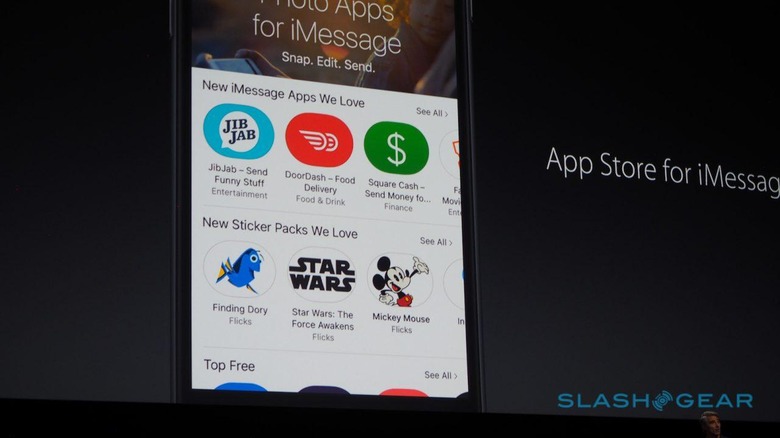 Message for Android may not have made an appearance at WWDC 2016 today, but Apple's Message platform did get a huge revamp for iOS 10, including stickers support. If you've been under a messaging rock for the past few years, you might not be familiar with stickers: think oversized emojis, often with animation, generally sorted into themed packs.
They're big business, too, Popular messaging service Line sold $268m worth of sticker packs last year, making them one of the most popular in-app purchases around.
Line users send on average 389 million stickers – some paid, some free – every day, the company said recently, accounting for almost a tenth of the total messages exchanged.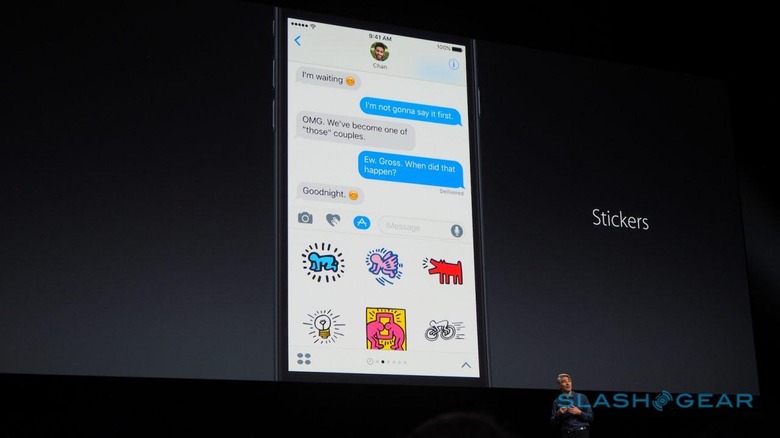 Now, with iOS 10, stickers are coming to Messages on the iPhone and iPad, and though big names like Disney have made sets for Apple to demonstrate at the WWDC keynote, in reality just about anybody will be able to make their own stickers.
It's astonishingly straightforward, too. Xcode – Apple's software for creating apps for iOS, the freshly-renamed macOS, as well as watchOS and tvOS – will have a template for sticker packs, after which it takes just a minute or two.
You'll need a set of icons, and the graphics for the stickers themselves of course, but then it's a matter of dragging both into Xcode and giving the pack a name.
Xcode is getting a Messages emulator, in which you'll be able to test out the stickers you've created, including "peeling" them from the preview drawer and adding them to an existing sticker.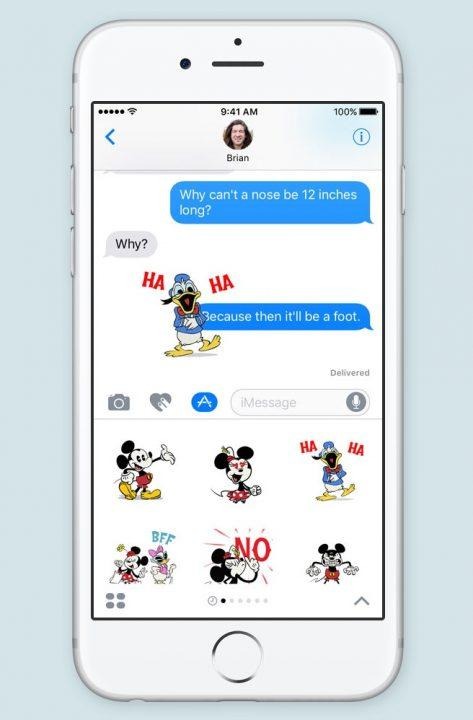 It's so simple, it's not hard to imagine that stickers will be the next big cottage industry for iOS.
While the usual big-media candidates are inevitably going to have sticker sets for popular TV shows and movies, cartoons, and bands, it's also a way for individual artists to get their wares out in front of a new audience.
The new App Store for iMessage will give those packs a place of their own, meanwhile.
The low bar to entry – compared to even simple apps – will quickly see it filled.
iOS 10 is released for developers today, with a public beta in July for those who aren't app-makers but still want an early taste. The full release will come in the fall, as a free download for iPhone and iPad.
Check out all the WWDC 2016 news in our Apple hub