Steam Machine gift to DevDays attendees: Valve means business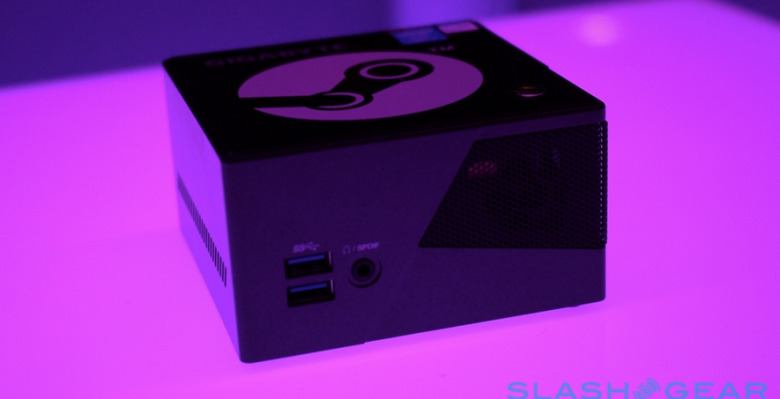 In a manner similar to that of the annual Google I/O device (or devices) given to attendees of the developer conference comes Steam DevDays presenting of a Gigabyte BRIX Pro Steam Machine to everyone that's coming with on this gaming project. This is significant for several reasons, one of which involves the re-solidification of the idea that SteamOS will be a real player in the gaming console universe in the days ahead. The second is the fact that, outside of those users that've transformed their own BRIX Pro machines to be Steam Machines, no such device existed (on a market level) before this event.
According to tinyBuildGAMES, Valve has been clear about the distribution of this machine, that it's "for development and not eBay." Every attendee of the conference were also given wireless steam controllers. It should be noted that these controllers are not the final prototypes for the unit that'll be produced later this year. Instead they're sort of a pre-pre-production set of units for a basic understanding of the touchpads.
For more information on the finalized versions of the Steam Controller, have a peek at our Steam Controller final form article from yesterday. There'll no longer be a touchscreen in the center – as was originally planned – and there'll be a couple of diamonds of buttons on the left and right, for a whole lot of ease in compatibility with past platforms.
Below: Valve prepares massive stacks of this Steam Machine for developers before giving them all out. Image VIA Matthew An from Valve.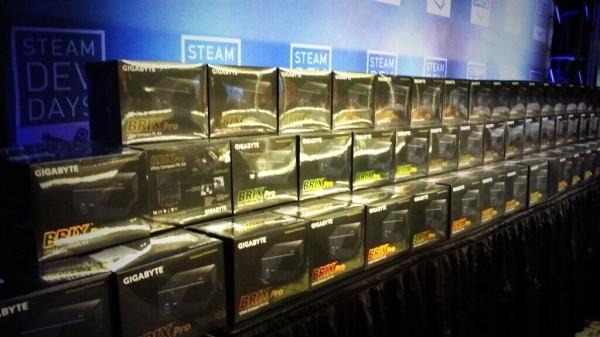 Through Dave Oshry we see that Valve is reporting a whopping 7 million users working with their Steam Mobile app since its introduction last year. Of these 7 million users – we're not sure if that's "active" users or just the amount of times the app has been downloaded – 45% use iOS while 55% use Android.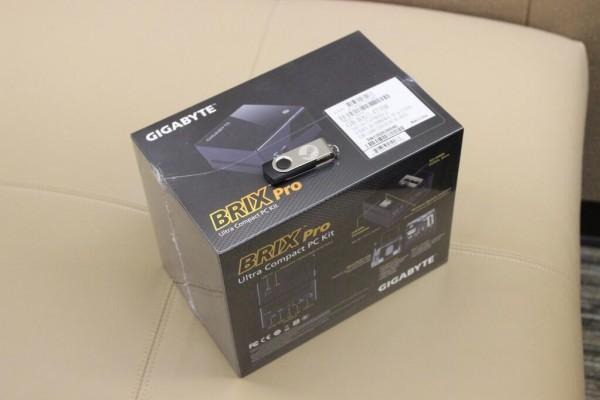 The image you're seeing above comes from Leszek Godlewski, showing the machine wrapped, as it was literally given out to developers at the event series. According to tinyBuildGAMES, the process out-of-box required an hour of installation and some interesting password entering via the Steam Controller they also received. Godlewski's image of the controller – with wire for charging – is also included here.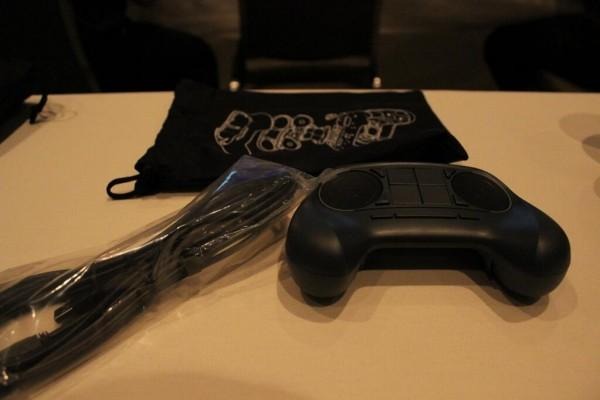 For those of you at home, waiting to get your hands on a Steam Machine – go ahead and make it so yourself! The SteamOS software build is already out there for the public – you've just got to know how to roll with Linux.
Installing SteamOS is exactly what these developers were asked to do, too. Though it was originally thought that Valve was giving away Steam Machines, instead you're seeing the market-ready Gigabyte device which, like a lot of gaming PCs, is ready to roll with SteamOS just so long as you're willing to take the time to install it. Basic requirements allow you to install SteamOS on one whole heck of a lot of machines – likely the one you're tapping around on right now will work.
And have a peek at our ever-growing SteamOS tag portal – we'll be rolling with exclusives and inside looks through the future as well!