Steam Controller now backwards-compatible with diamonds and touch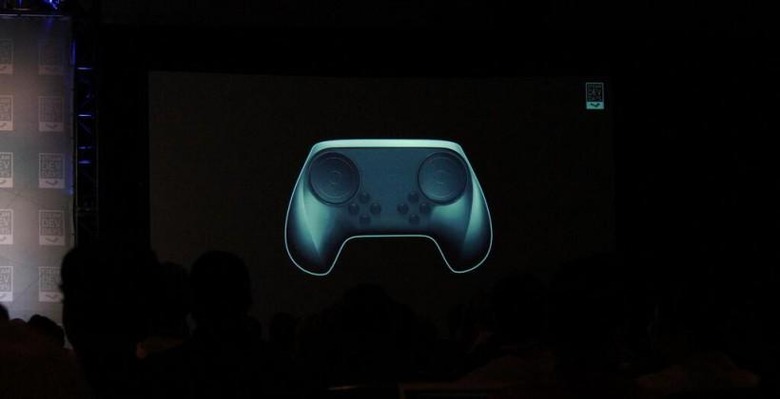 Just a single slide at this week's Steam DevDays was shown of the new Steam Controller for SteamOS, one which identified the chat earlier today on what would happen to its evolution. This image you'll be seeing shows how the controller will ditch the touchscreen in its center, first and foremost. As this controller works with two touchpads already – upper left and right – there was no real reason to have a touchpad in the center as well – and not enough reason, it seems, to have a display, either.
This design also does away with the four touch panels that were, until now, sitting in place of the touchscreen that was to come. These buttons still exist in this new design alongside the XYAB buttons that were also in the original, now appearing in two diamond configurations in the inner bits of the right and left.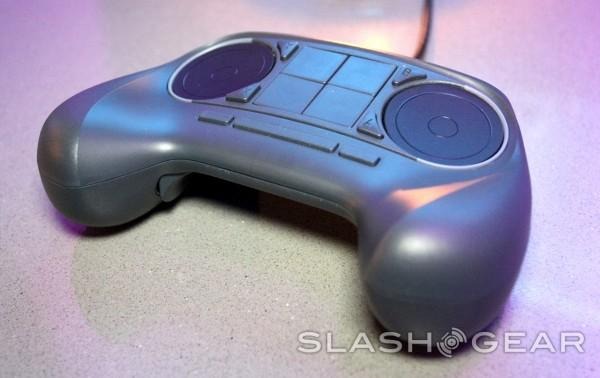 This configuration (shown at the head of this article) allows for more backwards-compatibility with games already released to the market, and will feel far more familiar for users that'd been using Xbox One or PlayStation 4 – or previous generation – consoles in up until now.
It's also been said by attendees of the Valve event and talk series that the final Steam Controller will be able to run with AA batteries. Like the Xbox One wireless controller out now, users will also be able to work with rechargeable battery packs, though Valve has not released any information about how or if these will be made available.
Valve has also confirmed that they'll be speaking with manufacturers about creating their own Steam Controllers – 3rd party controllers, that is, for release alongside or separate from Steam Machines of all kinds. Have a peek at our recent SteamOS coverage (including the full 2014 Steam Machine starting lineup) in the timeline below, and stay tuned! We've got interviews and more inside looks coming up quick!
Image VIA: Leszek Godlewski