Star Wars: The Mandalorian AT-ST Raider LEGO Review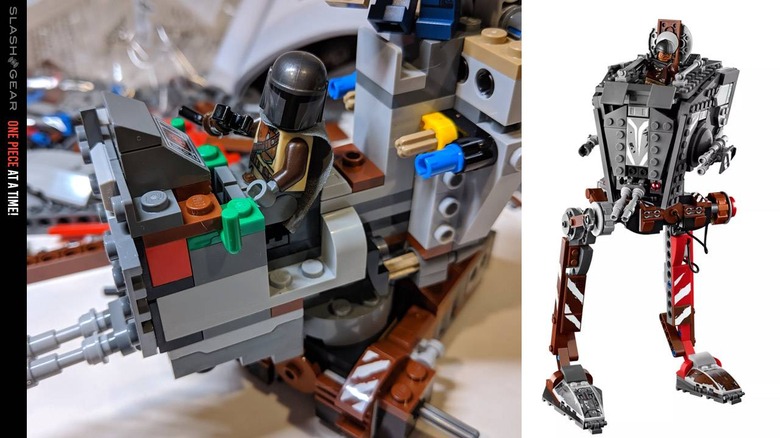 The LEGO Star Wars set 75254 "AT-ST Raider" rolls with one of the most epic-looking pieces of hardware in The Mandalorian. This set contains four minifigures and a rather mixed-up looking All Terrain Scount Transport (AT-ST), the likes of which we've only ever really seen looking a lot more... completely flat metal gray. Now it's got parts in red, with stripes, and all sorts of oddities.
While most viewers won't yet have seen this particular AT-ST in the show when this review is first published, we're expecting it to have long-since first appeared by the time we get to Christmas. I wouldn't worry about confusing any young Mandalorian fans with a LEGO set that depicts a vehicle that's not yet in the show, in any case. Given the public origins of our original favorite bounty hunter (in one Mandalorian TV show-referenced Star Wars: Holiday Special), this should be the last concern on your mind.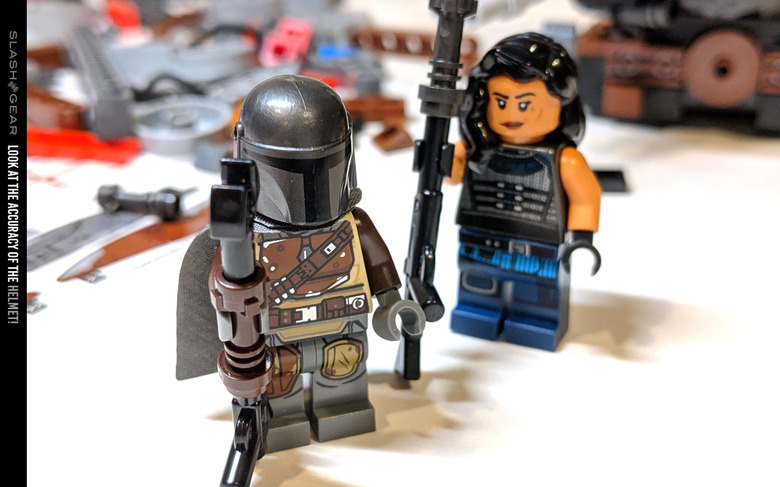 This set is a quick build and creates a classic AND unique-looking final result. Generally a Star Wars LEGO set creates something with which kids can play for a long time, or something gigantic and essential, or something that's best for the minifigures. This set seems worth the time and effort for the display-on-office-desk value, too.
Per the official description of this set, we've got some "specially decorated elements for a cannibalized look." That means a significant amount of stickers. NOTE: Some people love LEGO stickers, some despise LEGO stickers – it could be a positive or a negative – up to you! You'll also get The Mandalorian, Cara Dune, and 2 Klatooinian Raider minifigures. The AT-ST is posable and detailed both inside and out.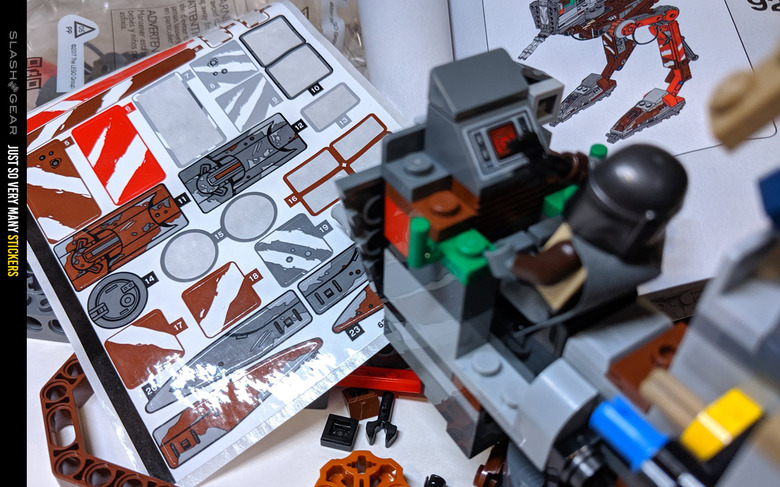 This is one of a new wave of LEGO sets for the last quarter of the year 2019. That's right here in the holiday gift-giving season, obviously – so I would not be surprised to see this and/or other LEGO set from that list in one or more of our gift guides, coming soon!
If you get this set from the LEGO store online, you'll find it for around $50 USD. This set is recommended for ages 8 and up and it has a total of 540 pieces in its box. The set is called "AT-ST Raider" and its set number 75254. This set was released in the fourth quarter of the year 2019. And if you came here looking for Boba Fett, I suggest you head to this masterpiece instead!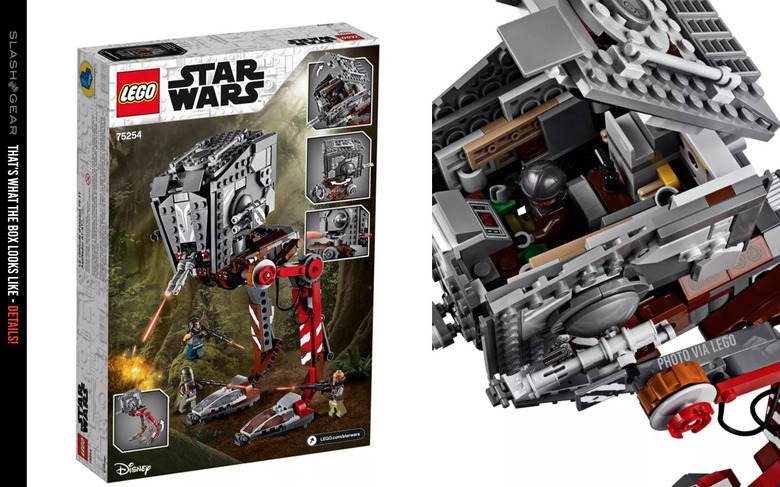 New episodes of the show on which this set was based were announced to appear every Friday at 12:01 Pacific Time (one minute after Thursday turns to Friday). This review was first published on Friday, November 15, 2019, after the second episode of The Mandalorian was first released to the Disney+ streaming media service.