Star Wars: Rise of Skywalker opening crawl warning message revealed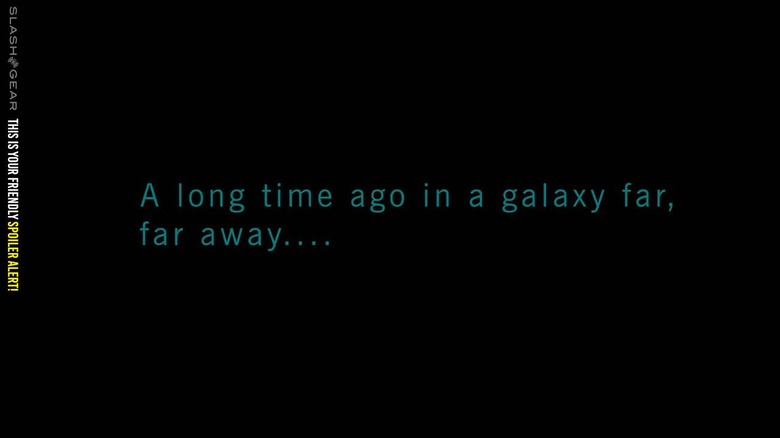 The introductory text, aka the Opening Crawl for Star Wars: The Rise of Skywalker, references a bit of dialog which you might not've heard. This article contains said message, courtesy of the 3rd-party source Epic Games, and an in-game event they held on December 14, 2019. This is your MAJOR SPOILER ALERT – if you've not already seen Star Wars: The Rise of Skywalker, now is your chance to TURN BACK!
The first words in the opening message for Star Wars: The Rise of Skywalker are jarring: "THE DEAD SPEAK!" The film references a message sent across the galaxy at some point between The Last Jedi and the events of this film. At the point at which this article is set to go live (December 20, 2019, where Rise of Skywalker premiered December 19), the ONLY place where this particular bit of text was published, was... a video game.*
HERE IT IS: The message sent across the galaxy by Emperor Palpatine referenced in the opening for Star Wars: The Rise of Skywalker is, officially, as follows.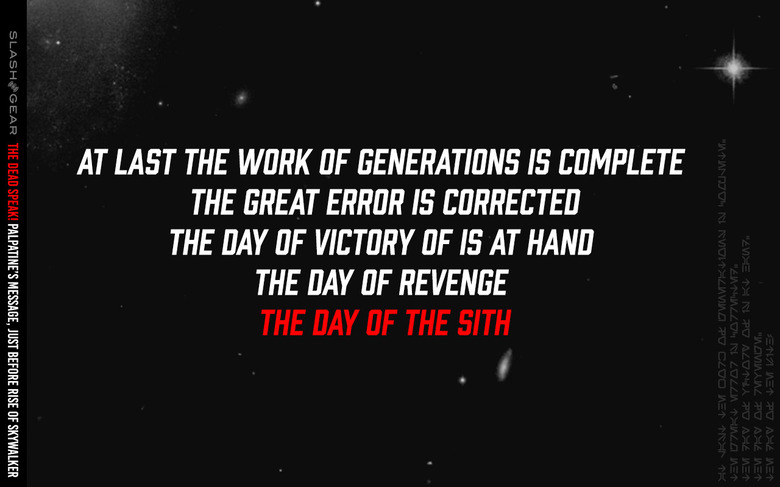 The message was first (and as of now, exclusively) released in the game *Fortnite! It was released during the Fortnite Star Wars crossover event about which we've spoken before – and the relevant bit is what you're about to see. Below you'll see an in-game recording from a user by the name of ShutUpBudgie, who took the time to capture this historic bit of oddity.
We've not yet gotten official commentary on this from Pablo Hidalgo, but we're crossing our fingers! Stick around as we continue to seek out the bits and pieces of Star Wars: The Rise of Skywalker, and bring them all to light! Next on your reading list should be something to the tune of Mandalorian dropping 2 Easter Eggs for Rise of Skywalker one day before the movie was released. What a weird time to be a fan of Star Wars!