Sprint activates 5G in Phoenix with Hatch gaming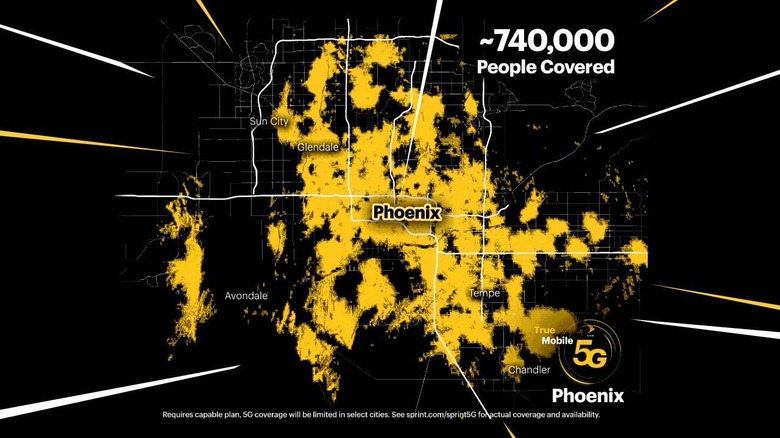 Sprint's 5G network is ramping up with what they call "True Mobile 5G" in Phoenix Arizona. This is just one of a collection of commercial launches of 5G service for Sprint made live in cities like Atlanta, Chicago, Houston, Kansas City, and Dallas-Fort Worth. Sprint currently suggests they'll soon cover approximately 2100 square miles (with approximately 11 million people expected to be covered in total) "in the coming weeks."
Because of what Sprint expects they'll cover soon – again, "in the coming weeks," they also claim they'll have the "largest initial 5G coverage footprint" in the USA. Below you'll see a video Sprint released this week outlining the coverage they've brought to Phoenix, Arizona. They're currently claiming test results with average 5G speeds of 203.8 Mbps.
The Sprint True Mobile 5G launch in the greater Phoenix metro area will include service "in parts of Phoenix, Tempe, Scottsdale and Glendale." This does not mean the entire area is covered by 100% speed perfect service 5G – it means that there are places within these areas that will deliver what Sprint considered their top-notch 5G speed service.
SEE TOO: Which phones let me connect to 5G in 2019?
Sprint currently has the OnePlus 7 Pro 5G, the Samsung Galaxy S10 5G, and the LG V50 ThinQ (with 5G capabilities). They've also got the HTC 5G Hub (their first ever 5G hotspot device). They've also struck a deal with the game hub called Hatch.
Hatch is a collection of "more than 100 mobile games" that can be launched "instantly" with the assistance of 5G connectivity. With 5G, this app is able to give the user access to mobile games without downloads or updates – they're played on servers run by Hatch, via the cloud.
Sprint 5G smartphones launch (for the time being) with a 90-day free trial of Hatch. Once the trial is over, users pay approximately $7.99 USD a month for access to the service.
ALSO: What is "True Mobile 5G" from Sprint? Is it just a brand name, or does it mean something more? Learn a little more about this in our recent update on Sprint mobile 5G roll out in first 4 cities from earlier this year – and stay tuned as we learn more on the "true" bit direct from Sprint.