Spotify Windows Phone 7 app hands-on [Video]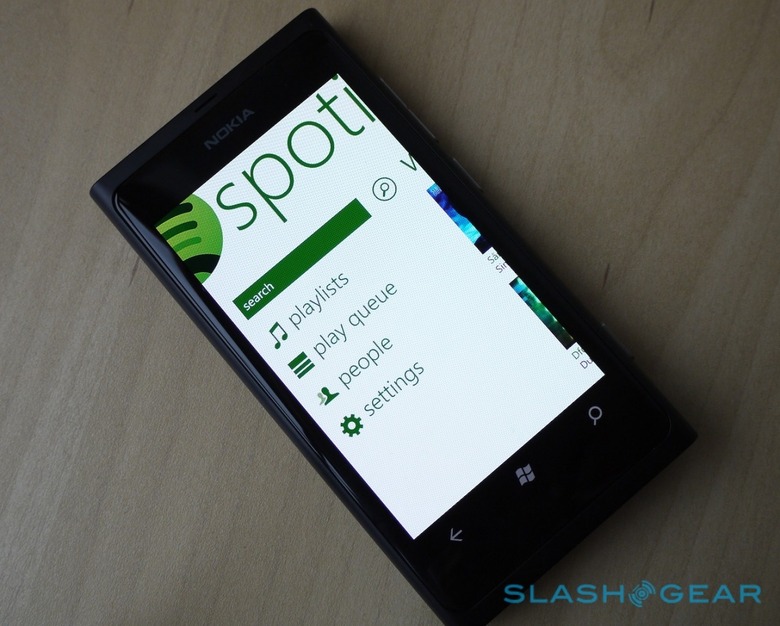 Spotify for Windows Phone 7 has arrived in the Marketplace, and we wasted no time in breaking out the Nokia Lumia 800 and trying out the streaming music app. Announced yesterday, the app supports synchronized playlists with the desktop client, Spotify People friends updates, sharing via social networks and – most important for mobile use, perhaps – offline playback. Check out our video demo after the cut.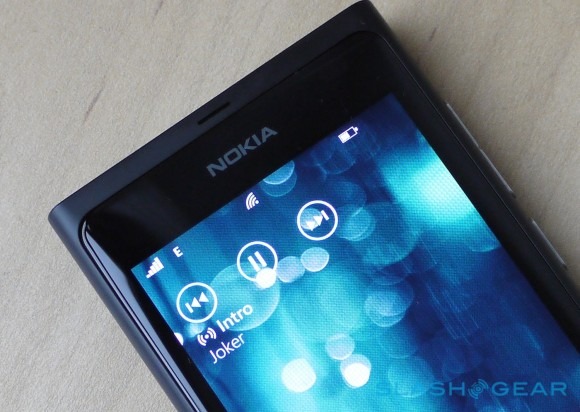 The app supports playback over WiFi and 3G, and you can choose whether to stream at regular or high quality. Offline playback is done on a per-playlist basis – tap the playlist and there's a simple "Download" toggle at the top – with sync over 3G optional; you can also long-press on a playlist and pin it to the Start menu, make it collaborative (so allowing others to add tracks), share it via Twitter or other social networks, publish it or delete it. Playback controls are added to the lock screen, as shown above.
Spotify on Nokia Lumia 800 demo:
Search is supported, but if you're less sure of what you'd like to listen to the app has a list of  new albums that have recently been added. Each has artwork, and you can long-press albums or individual tracks and choose to queue them, star them, add them to a playlist or share them. Add and Share buttons at the bottom do the same for the entire album.
Finally there's the feed, where you see updates on what your Spotify People contacts are listening to as well as news from Spotify itself. Our only real criticisms are the absence of "top tracks" as you get in the Android Spotify app, and the Start menu icon, which is a stubborn green (the same as the Xbox LIVE tile, in fact) with no other color options.
The app itself is a free download, though you'll need a Spotify Premium account – priced at $9.99/€9.99/£9.99 per month – in order to actually use it. More on the Lumia 800, meanwhile, in our full review.