Spotify saw growth last year despite bumps in the road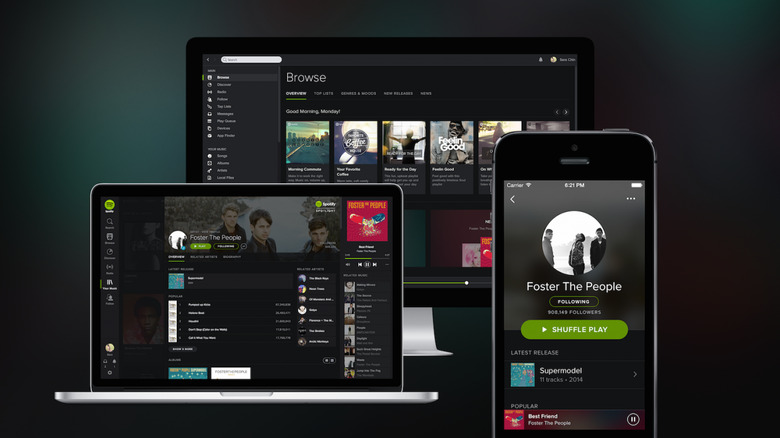 The world of online music streaming has grown both massive and competitive, and so it is always interesting to get a look at the numbers — particularly when they buck the trend, as Google experienced last year. Spotify, of course, is one of the biggest options out there at the moment, and it has just given a glimpse into how its business held up last year. As you might have expected, the company saw an increase in subscriber numbers, as well as active listeners.
According to a recent statement from Spotify, the music streaming service hit 15 million subscribers by the turn of the new year, and it had itself 60 million active users. This is despite some bumps in the road it saw last year, including what was perhaps the biggest one: Taylor Swift pulling her content from the service.
Competition in the United States is heating up for Spotify and other streaming services, particularly in light of Deezer's growing push into the US market. The company has many users across the globe, and became an option for US users last year by introducing services for different users, including an exclusive with Sonos.
Recently the company announced it was taking the place of Muve Music and becoming exclusively available to Cricket users as a mobile first in the US. For other recent Spotify news, be sure to hit up the timeline below and check out our related tag portal!
SOURCE: Spotify