Not just 1989: Taylor Swift pulls Spotify back catalog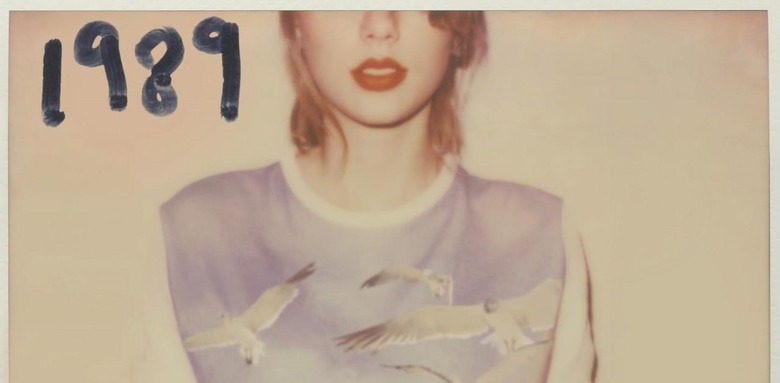 Taylor Swift has yanked all of her music from streaming service Spotify, ditching the ad-supported music platform for reasons unknown. The decision has left Spotify without one of its most popular artists; according to an open letter to the singer posted by the company, Swift's music has been played by almost sixteen million users in the past thirty days, and is to be found on over nineteen million playlists. It's not the first time in the past week or so that Swift has shunned Spotify, however.
In fact, while Spotify could've expected some serious Swift streaming over the next few weeks, that's turned out not to be the case. The artist released her latest album, 1989, at the end of October, selling over 750,000 copies in the fist two days alone.
However, she opted not to release it on Spotify at all. While the album hit shelves and download stores on October 27th, there was only an unplayable track listing and a message explaining its absence in the Spotify app.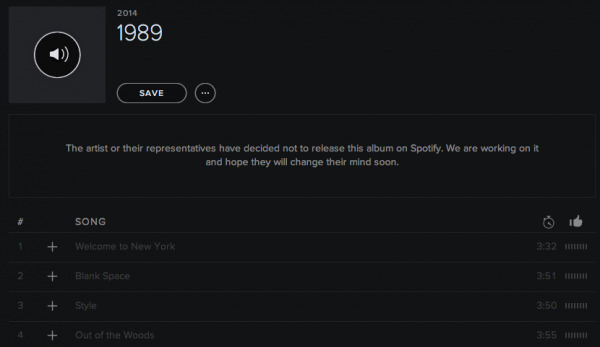 "The artist or their representatives have decided not to release this album on Spotify," the company wrote. "We are working on it and hope they will change their mind soon."
Today's decision to not only keep 1989 from the service but pull the whole back catalog is a considerable escalation of that. It's unclear if the decision is to do with royalties on streaming play, though Spotify's mention of its "nearly 70-percent" of revenue paid out to musicians and the music industry would indicate that's the case.
SOURCE Spotify