Spotify Hits TiVo Premiere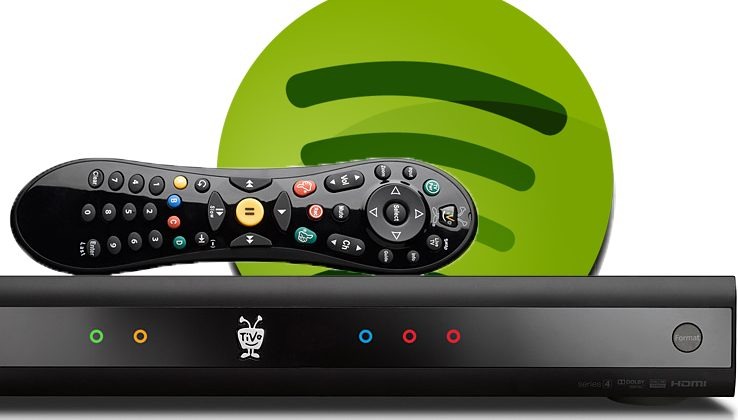 Spotify's streaming music player has arrived on TiVo Premiere boxes, giving users of the DVR in the US an easy way to access ad-free audio, as long as they have a Premium account. The service joins Pandora, Rhapsody, and other streaming options TiVo offers subscribers, with full search and navigation control through the regular TiVo remote.
There's also playlist access, in addition to browsing by album or artist. Log in with your usual username and password, and all the playlists you've created on the desktop app and via the mobile apps will also be available on your TiVo.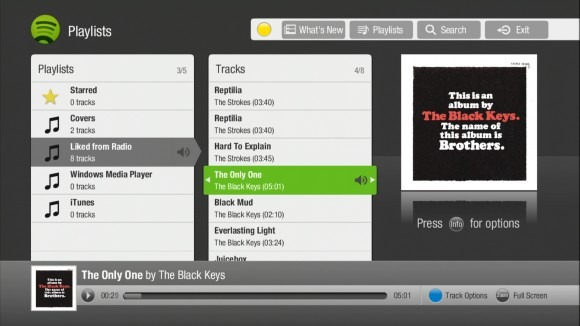 The expansion of Spotify comes shortly after the company announced its latest feature, Music Graph, intended to help users discover new artists and tracks based on not only what they're listening to, but from what their friends and celebrities recommend. There's also Spotify Collections, and a new web app for easier access to tracks while you're browsing.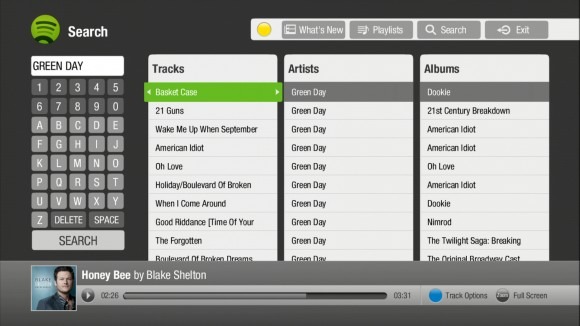 Spotify premium accounts cost $9.99 per month, though you can get a 30-day free trial here. The Spotify app for TiVo begins rolling out today and can be found in the Music & Photos menu, though you might need to wait a little while for it to show up as TiVo warns it could take 24hrs to propagate across all DVRs.