Spotify web app revealed for all users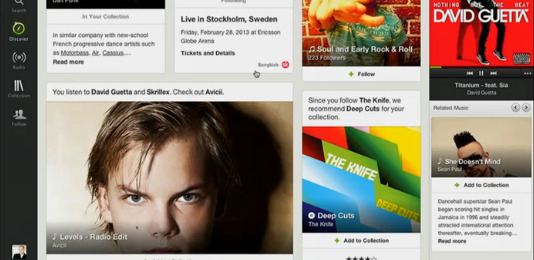 Spotify is currently giving a press event right now and they're showing off some cool new features in the Spotify web app, which is currently in beta. They've already announced that they currently have 1 million US paid subscribers in the US, with 5 million worldwide, as well as 20 million total active users. Now, they've shown off the beta web app to all, and demoed some of the cool new discovery features.
Spotify says that with these new discovery features, they're "bringing the most relevant content to users in the most helpful way." They revealed their upcoming web app, which is currently and beta, and showed off some of the discovery features that all users will soon have access to, including the ability to follow friends and artists.
Spotify wants to bring artists and their fans closer together. This means that when you follow an artist, you can get notifications when your favorite artists features specific songs on their own account. It's a great way to keep up with what your favorite artists are listening to and what they like.
Integration with Songkick and Pitchfork is also coming, which means that you learn more about a song, including ratings, reviews, and bio information. Songkick integration includes tour dates for concerts, as well as an easy way to buy tickets for an upcoming concert in your area.