Spotify buys The Echo Nest for smart music curation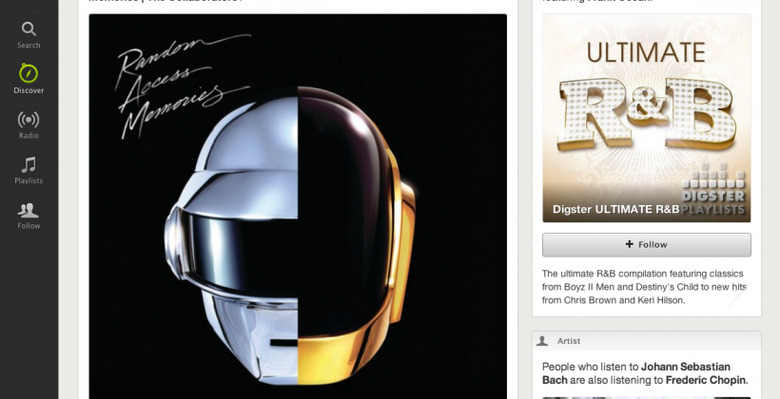 Spotify has announced plans to buy The Echo Nest, a music intelligence company which specializes in content curation for services like Nokia Music, as well as more unusual apps built on its deep data feed. The streaming music company will use The Echo Nest's tech to power its updated "Discover" section, which tries to predict and suggest new music the listener might like based on their previous playlists and social networks.
"With The Echo Nest joining Spotify, we will make a big leap forward in our quest to play you the best music possible" Daniel Ek, Spotify CEO, said of the deal.
The Echo Nest will continue to operate independently, and its API will remain both available for third-party developers, and free to use. "The developer community is crucial to the success of both Spotify and The Echo Nest and will remain a priority for the combined companies" both firms said today.
While controlling playlists and surfacing unusual but connected tracks is one way the company's technology can work, there are more outlandish applications for The Echo Nest's API.
For instance, employee Paul Lamere cooked up "The Infinite Jukebox" based on it, taking an initial track and then slicing it up into its constituent pieces, before looping them in new ways.
The Echo Nest is also behind iHeartRadio, SpotOn radio, and other services.