Spotify Discover cuts catalog-intimidation with social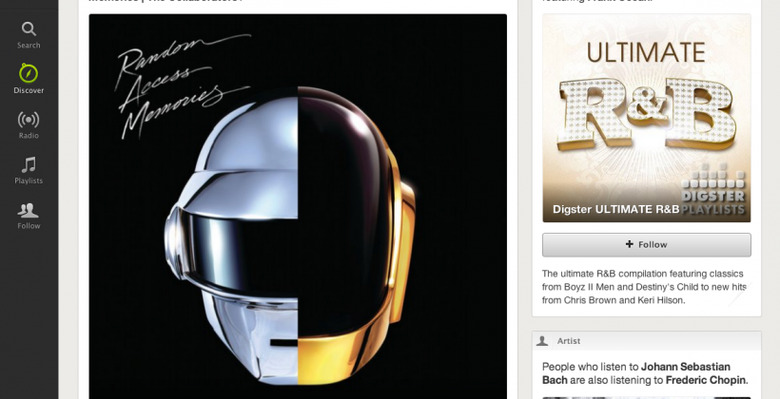 Spotify has launched "Discover", it's new social-enabled music discovery tool, aiming to cut through the surfeit of choice users encounter when they first face the streaming catalog. The service, which launches first on Spotify's web-based player, adds a new Discover page to the interface, with curated content from various partners like Pitchfork, Songkick, and Tunigo.
At its core, Spotify Discover builds up a personalized list of recommended tracks based on your listening history, using the types of music you commonly play to make suggestions. It also flags up new tracks from artists that users follow.
However, Spotify has also made Discover more social, with suggestions also being made from the friends and trendsetters users follow, as well as the tracks and playlists they're listening to. That builds on the Music Graph features Spotify launched back in December.
The recommendations system kicks in from the first song you play, automatically giving you a few options of what similar tracks you might want to listen to next. There's also artist touring and concert information, provided by Songkick, which will suggest which shows you might want to get tickets to.
Spotify says the Discover section will be rolling out to the company's desktop and mobile apps "gradually" but you can access it from today at the web player. You'll need an account, of course, though that's free to create.