Spotify April 24 event hits play on smart speaker rumors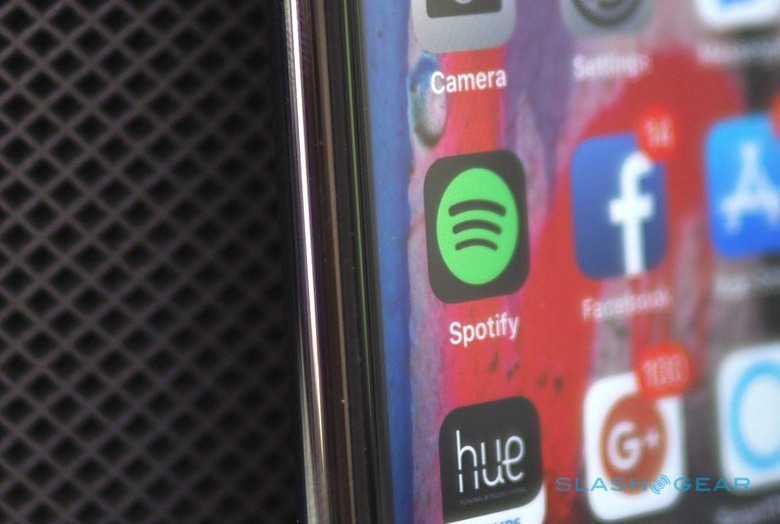 Spotify is holding a press event on April 24, though the company is tight-lipped on what, exactly, could be on the agenda. The streaming music firm debuted its stock, SPOT, on the New York Stock Exchange earlier this week, and has been recruiting new staff with expertise in hardware development.
Indeed, all signs over the past year or so have pointed to Spotify weighing in on the hardware market. Until now Spotify has existed solely as an app or service for third-party devices. The company has software for iOS and Android phones, as well as Windows and Mac computers. It also integrates with connected speakers, like those from Sonos, and the latest breed of smart speakers, such as Amazon's Echo and Google Home.
Most recently, Spotify revealed a collaboration with Cadillac, having developed a custom app with the automaker that bakes the streaming service right into the dashboard. Although in-car Spotify playback has been possible for some time, it's typically either by streaming over Bluetooth or a USB connection from a smartphone, or accessed through Apple CarPlay or Android Auto. Cadillac's app, however, allows Spotify to tap into the car's own 4G LTE connection, and access the music catalog without a paired phone.
All the same, a home speaker seems a more likely announcement. Spotify recently previewed its voice control system, running beta tests for some users in its iPhone app. A new microphone icon, when tapped, allowed listeners to ask for specific artists, tracks, or albums, but also request genres and custom playlists.
It's believed to be a precursor to the sort of music-specific functionality a connected Spotify speaker could offer. The company has been recruiting members of a hardware team for some time now, with a more recent advert posted in February suggesting that the company "is on its way to creating its first physical products." That left it hunting for an Operations Manager, responsible for "innovative Spotify experiences via connected hardware."
It's unclear whether this – or, indeed, any hardware – is on the cards for the April 24 event. Spotify could be planning to announce music label or artist deals, since reports have also claimed that the company hopes to build out its catalog with exclusive agreements with up-and-coming musicians that might not have filtered through to label attention yet. That, it's been suggested, holds the key to Spotify's future success, though involves balancing a careful line between newer, niche acts and still maintaining a catalog of popular content that has more traditional representation.
The smart speaker market is undoubtedly getting crowded. Amazon's Echo got in there first, followed by Google Home; Microsoft has struggled to make a splash with its Cortana-powered platform, while the focus of Apple's HomePod so far has been on music. That arguably leaves Spotify needing to offer something different – perhaps some sort of subsidized price for its device, based on listeners having a Spotify Premium subscription – if it's to differentiate its own hardware versus other options already out there.