Spotify is building a hardware team to take on HomePod and Echo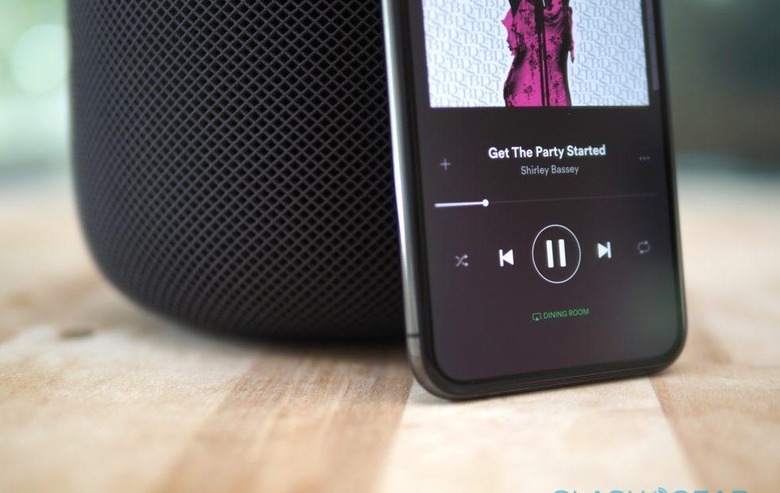 Spotify is cranking up its hardware efforts, building out its team as the streaming music company prepares to launch what's expected to be its first smart speaker. A number of hardware-related job openings have emerged at Spotify, though it's the new Operations Manager role which really spills the beans.
"Spotify is on its way to creating its first physical products and setting up an operational organisation [sic] for manufacturing, supply chain, sales & marketing," the job advert reads. "We are looking for a passionate and seasoned Operations Manager that will contribute in the creation of innovative Spotify experiences via connected hardware."
At the same time, there are several other open positions listed by Spotify for other hardware-related roles. The new Project Manager for hardware production and engineering, for example, will be involved "in the creation of innovative Spotify experiences via connected hardware" according to the listing. Senior Project Manager for hardware production will similarly be involved in hardware project delivery.
Spotify already has hardware specialists in its ranks, not least because of the company's existing partnerships with third-party device-makers. Its Spotify Connect platform, for example, allows A/V devices like receivers to integrate Spotify streaming. However, this new push is apparently for Spotify-branded devices instead.
Last April, a new job listing for Senior Product Manager for hardware was spotted at Spotify, giving a glimpse of its device ambitions. According to that listing, among the responsibilities of the new role would be actually defining what Spotify's internet-connected hardware would do, as it went on to create something "category defining" in the style of Pebble's smartwatch, Amazon's Echo, and Snap's Spectacles. A second job listing for a Product Manager for voice hinted at spoken controls being a central part of that hardware experience.
It's certainly not hard to see why Spotify might be exploring the space. Amazon's Echo may have led the charge in smart speakers, but Google Home quickly followed; Microsoft is pushing Cortana on third-party connected devices, while most recently Apple has launched HomePod, its own Siri-powered speaker. Most – though not all – support Spotify as a streaming provider, though the scale of that integration varies. With Alexa on the Echo and third-party speakers like Sonos' One, for example, you can control Spotify with direct voice commands.
For Spotify, the goal would presumably be to do for its service what Apple is aiming to do with Apple Music on HomePod: give its streams a physical embodiment. All the same, it's no small challenge. There are plenty of connected speakers on the market after all, and Spotify's hardware will need to offer more than just easy access to playlists and decent audio quality if it's to stand out in the crowd.