Sphero smartphone-controlled robotic ball Hands-on with CEO Paul Berberian [Video]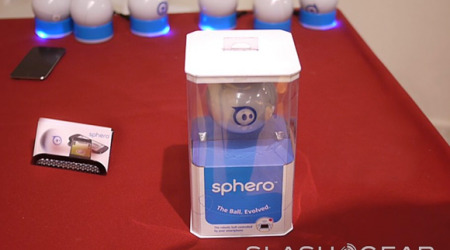 Remote controlled cars have come a long way in just a few short decades, and here in Orbotix' Sphero we've got the new benchmark for awesome. This device is indeed a sphere with bright lovely lights inside of it that can be controlled with a variety of smartphone-based apps that you can run on either your iPhone or your Android handset. And what's mot than that, you can use your iPad, your iPod Touch, and essentially any variety of Android device to make this ball go – all you need are the official apps and bluetooth connectivity. What we got to see this week, courtesy of the CEO of the group that's created this lovely device, Paul Berberian, is a hands-on experience with the near-final product in all its glory.
As you may remember from all the way back at CES 2011, Orbotix presented what was then a whole new concept in remote controlled objects. Was it an RC car? Nope. Was it some sort of flying device? I suppose if you're going fast enough over a cliff, yes. Was it a robot? I suppose that depends on what you think a robot really is! This is Sphero, the world's first smartphone-controlled robotic ball. What you're about to witness is its first final prototype design debut (what a mouthful!) and we're getting to see it in NYC at the Pepcom Holiday Spectacular this week in Brooklyn, NYC.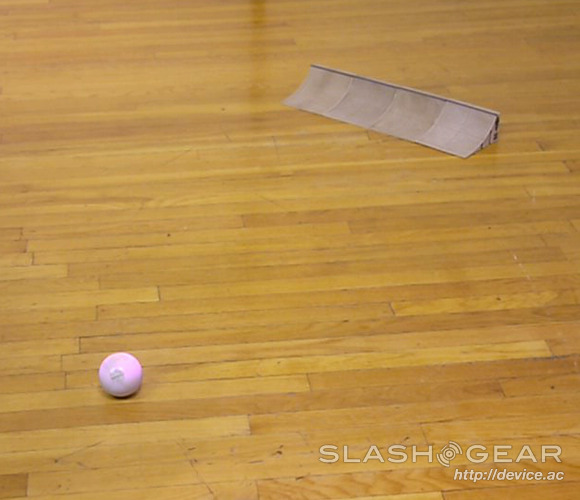 This orb device showed its cool face again at Google I/O 2011 with talks of a developer program for the device. You can now access that program which is still in full swing at http://developer.orbotix.com/. There you can download the full API and Mobile SDK codes as well as documentation, sample code, and customizable UIKit. Everything you need to create your own unique app to work with the official Sphero remote-control game ball. I say game ball almost for lack of an adequate name since, as with all seemingly completely original products, one must ask: what is this, really?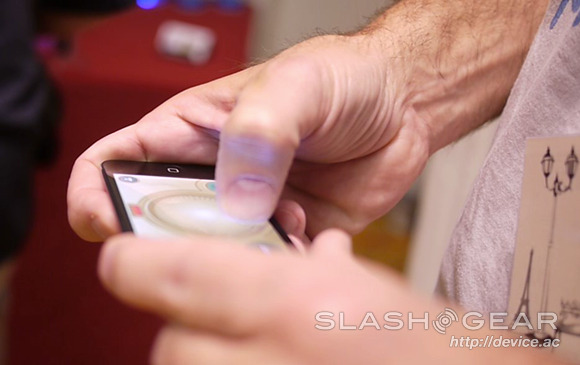 Have a look at what Berberian has to show us if there's one person on the planet whose best qualified to show you the awesome in this device, it's him.
[vms ed29e840b47ed72777c8]
He'll be demonstrating on an iDevice you may well recognize and will show you basic controls as well as an app called "Draw and Drive" in which you can draw lines in any combination of shapes and your Sphero will follow the path. And these aren't the only controller apps you'll get right at the onset, there's also games in which you'll be able to, as Orbotix notes, "Race your friends with Sphero Drive, take a swing down your hallway with Sphero Golf, outrun your cat with KittyCam, or crush virtual zombies in your living room with ZombieBall."
Berberian also gives us all a closer look at the near-final packaging for the device and some information on the final release – where and when!
Sphero will be available to consumers throughout the USA inside 2011 for an initial price point of $129.99. Each package contains a Sphero orb, an induction charger (you can see these flickering on the tablet behind Berberian,) and multiple free downloadable games (with more on the way, of course!) You can pre-order Sphero from http://www.gosphero.com/ – they'll start taking credit card orders in November 2011 and will start shipping in December 2011 and they'll be for sale on a first-come, first-serve basis. You'll be able to purchase this device in retail (both in the USA and abroad) starting in 2012 – note though that, at least at first, it'll only be available direct or through Amazon until additional retailers are announced, again, in 2012.
Sound like a good price point to you? You gonna get one? Be sure furthermore to take a peek at our full collection of hands-on videos from the event in our Pepcom Holiday Spectacular 2011 portal!