Orbotix Sphero remote-control game ball due at CES 2011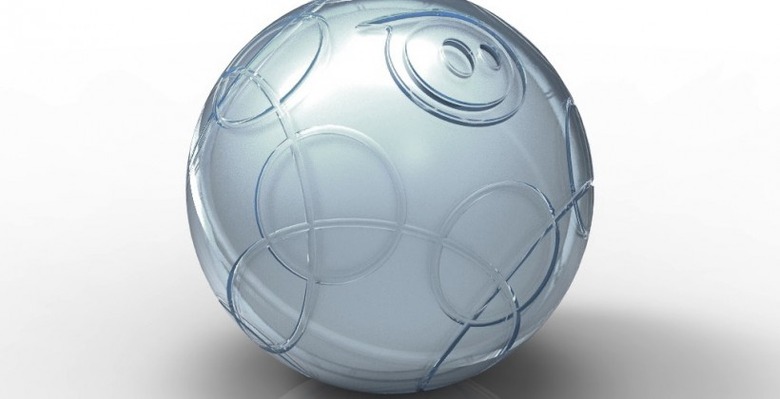 Back in July we looked on with coy amazement as GearBox invited us to play with their balls; now the company has rebranded – as Orbotix – and is bringing their remote-control orbs to CES 2011. The Orbotix Sphero is a 74mm robotic ball, controlled via a Bluetooth link with your iOS or Android smartphone.
While it's cool enough to trundle a remote-control toy around the house, Orbotix is actually positioning the Sphero as a new game platform. For instance, you could move the real orb around a virtual maze on your smartphone screen, or have head-to-head sumo matches with other Spheros. It uses inductive charging to rejuice, and Orbotix is using an open API which the company is hoping will encourage developers to come up with their own uses for the gadget.
Orbotix is promising "other cool features" which may well be connected to the other digital outputs the prototype hardware supported; at the time, there were suggestions of ambient color indicators showing things like new messages and missed calls from your phone. Still no word on pricing or availability, but the demo video below is still worth a watch.