Sphero R2-Q5 brings R2-D2's Imperial rival to life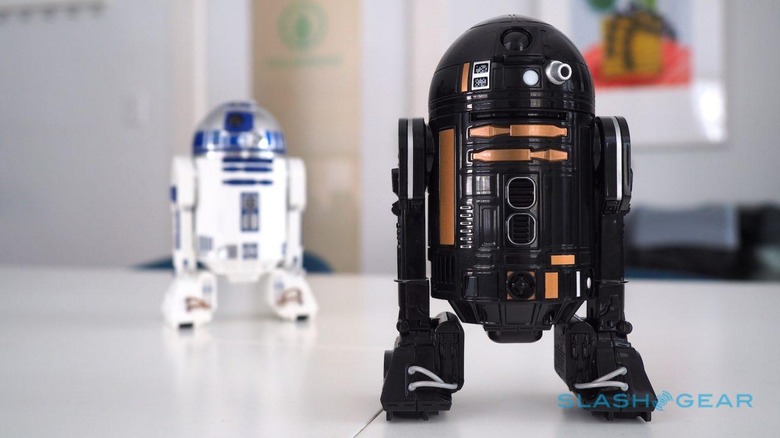 Sphero's R2-D2 is getting an Imperial counterpart, with a limited-edition R2-Q5 joining the remote-control lineup. Expected to be a hit at NY Comic Con when it goes on sale from today, the R2-Q5 is not only a standalone toy but will interact with other Sphero-powered Star Wars figures the company has already launched.
As with the R2-D2, there are functional lights on the rotating dome, and movie-accurate sounds. A third foot springs out when the droid needs to move, and you can pilot it manually or leave it to patrol your tabletop on its own. Within the companion app there are augmented reality features, putting R2-Q5 into Star Wars ship interiors from the movies such as the Death Star.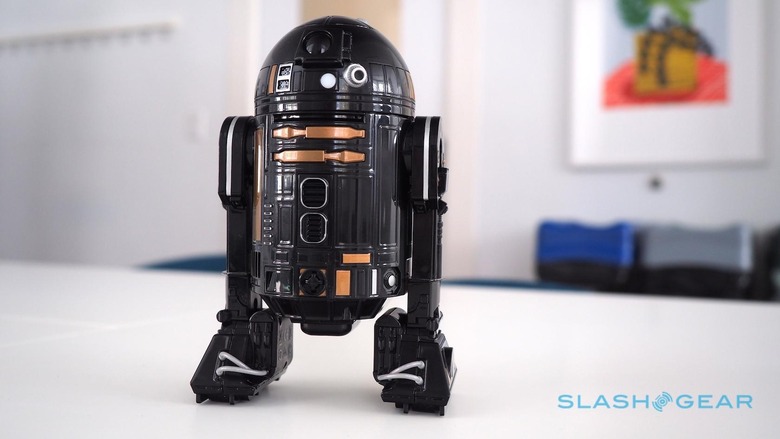 There's also the ability to watch the Star Wars films with the droid at your side, and have it react to what's on-screen. As with the rest of Sphero's Star Wars range, R2-Q5 will root for its own team, so expect it to cheer when Imperial forces are winning.
Compared to R2-D2, the R2-Q5 uses the same molds but with a completely different color scheme. That, Sphero founder and chief software architect Adam Wilson says, presented its own problems. Getting the right combination of glossy black and matte-finish gold – and keeping picky Star Wars fans happy in the process – turned out to be no easy matter.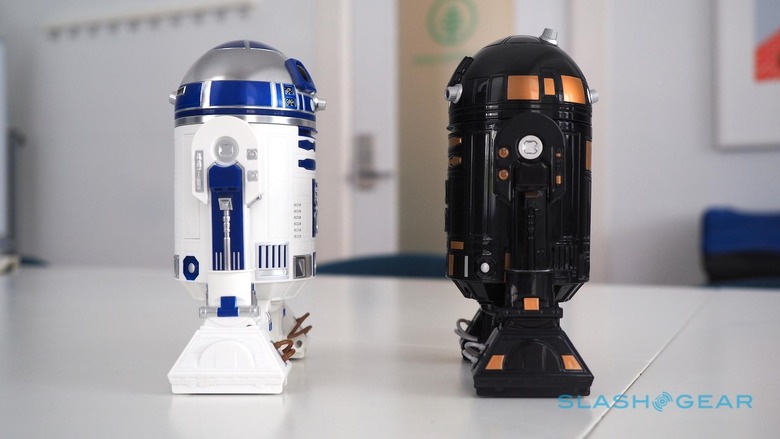 Still, the resulting droid is a whole lot more dramatic than its Rebel counterpart. It also behaves differently. Sphero has loaded the 'bot with a whole set of new sounds and animations, which are accessed via the Sphero Star Wars Droids app.
MORE Sphero R2-D2 Review
Availability is going to be severely limited. Sphero will be selling the R2-Q5 at NY Comic Con, which kicks off today, priced at $199.99. After that, it'll be offered exclusively at Best Buy until stocks last. Wilson wouldn't be drawn on exactly how many of the droids have been made, but did reveal that they number "in the low thousands" so probably best not to delay if you want to secure one yourself.