Soyuz MS-12 ISS Crew Launch live: Heading to first all-woman spacewalk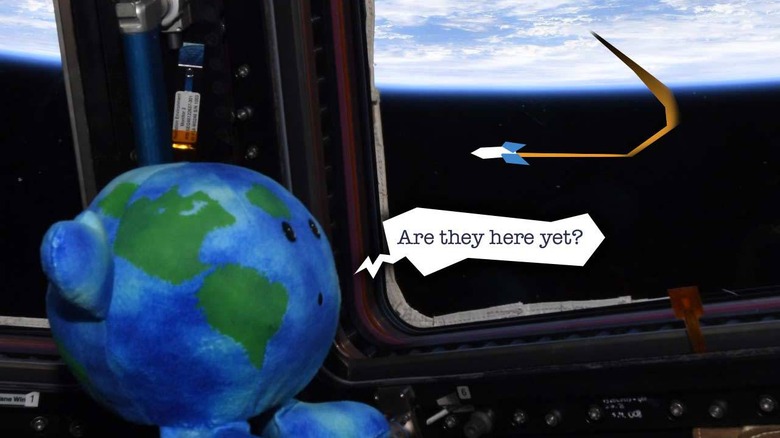 This morning preparations began for the launch of mission Soyuz MS-12, operator Roscosmos, headed for the International Space Station. This mission will be launched aboard a Soyuz FG rocket from Russia's Baikonur Cosmodrome. The payload aboard this launch is a mixed Russia and USA International Space Station Expedition 59/60 crew.
The Baikonur Cosmodrome is located in southern Kazakhstan and is launched to Russia. This is the most massive operational space launch facility, and is the location from which Sputnik was launched on October 4th, 1957. The next event set to take place at this facility is the Khrunichev State Research and Production Space Center launch of a Proton-M/Briz-M Rocket on March 31st, 2019.
Today, March 14th, 2019, a launch of the Soyuz MS-12 is set to take place live on video. Launch time is 19:15 UTC (15:15 EST), and a live broadcast will begin at 18:00 UTC (14:00 EST). Below you'll find a YouTube video embed which will feature the Live Feed as such.
Timing today for each significant event is as follows. This information comes courtesy of our friends at Rocket Rundown this afternoon.
• Liftoff – 19:15 UTC (15:15 EST) March 14• Docking – 01:15 UTC March 15 (21:07 EST March 14)• Hatch Opening – 03:15 UTC March 15 (23:10 EST March 14)
Onboard the craft are a crew of new and returning ISS crew members. NASA astronauts Nick Hague and Christina Koch will be onboard along with Roscosmos cosmonaut Alexey Ovchinin. Also onboard will be Anne McClain of NASA, Oleg Kononenko or Roscosmos and David Saint-Jacques of the CSA.
Of this International Space Station's 59th Expedition, Anne McClain and Christina Koch and preparing to complete humanity's first all-female spacewalk. This will take place on March 29th, 2019, and we'll also have that action covered as live as possible.
Once this mission reaches the International Space Station, they'll be greeted by the station's current 3-person crew. This crew includes NASA astronaut Anne McClain, station commander Oleg Kononenko of Roscosmos, and David Saint-Jacques of the Canadian Space Agency. This is the second mission this 3-person crew greeted just this month, but the first with human beings onboard.
Farewell Dragon! The future belongs to those who dare to explore. pic.twitter.com/gKnin37T1k

— Anne McClain (@AstroAnnimal) March 8, 2019
The first mission this 3-person crew greeted on the ISS this March was on the 3rd. That mission's craft contained one test dummy named Ripley and a stuffed toy called Earthie.
McClain (already on the ISS) and Koch (headed to space today) will complete some work on two of the station's power systems on the 29th. This work will be begun by McClain and Hague on the 22nd. There'll be some more action on April 8th as Hague and Saint-Jacques install future science platform hardware. Watch that feed and speak up if you see anything interesting beyond the obvious: another mission to space!