Sony XPERIA Z2 Tablet released in America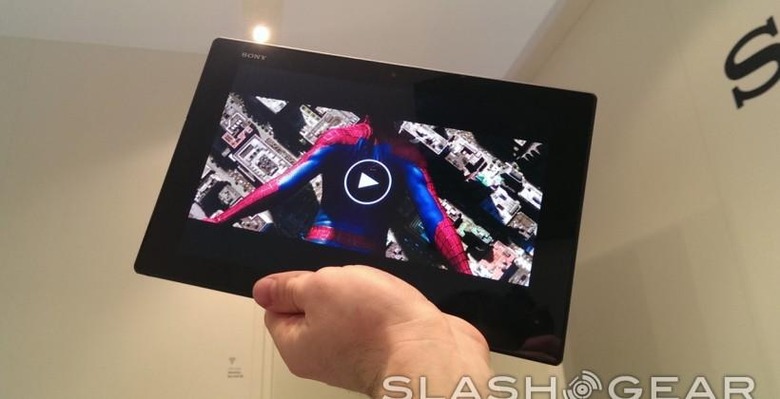 The United States of America will have their first up-close look at the Sony XPERIA X2 Tablet starting this week. This device was shown earlier this year at Mobile World Congress 2014 where we got our own full hands-on experience. The Wi-fi version of the Sony Xperia Z2 Tablet will be launching in the USA first.
Here you'll see the international version of the Sony XPERIA Z2 Tablet – essentially the same as the version you'll see coming to the United States in Wi-Fi form. With a 10.1-inch Live Color LED display and Triluminous for mobile technology with X-Reality for mobile engine technology to boot.
The Sony XPERIA Z2 Tablet will be launched with a number of optional accessories, some of which you can see in the hands-on video above. This month you'll find the BKB10 Bluetooth keyboard with NFC, and the MDR-NC31EM noise canceling headset. You'll also find the SCR12 protective case and desk stand as well as the BSC10 Bluetooth speaker with magnetic charging dock.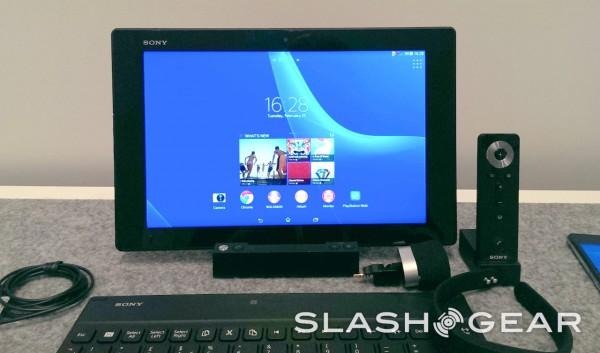 This device is the thinnest and lightest tablet of its size in the world today, working with a back-facing 8.1-megapixel camera, NFC, and an IR-blaster for connectivity. This device also work with IP55/58 waterproofing and S-Force Front Surround audio, Clear Audio+, and digital noise canceling.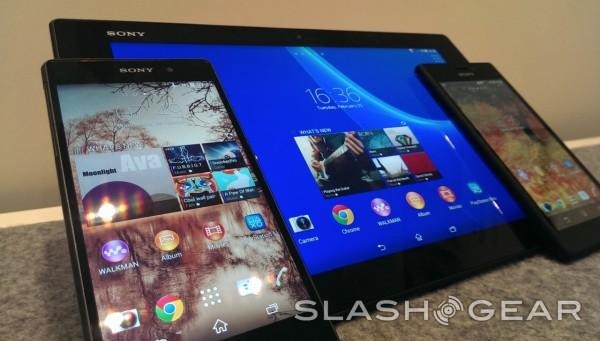 ABOVE: The XPERIA Z2 Tablet sits near the XPERIA Z2 and the XPERIA Z1 Compact.
While this tablet was launched in March of 2014 internationally and will be hitting online outlets in the United States this week. Starting today, users will be able to pick up the 16GB version of this tablet for $499.99 USD. The 32GB version of the device will be appearing on the 4th of May for $599.99 USD as well.