Sony Xperia Tablet Z finally gets a US ship date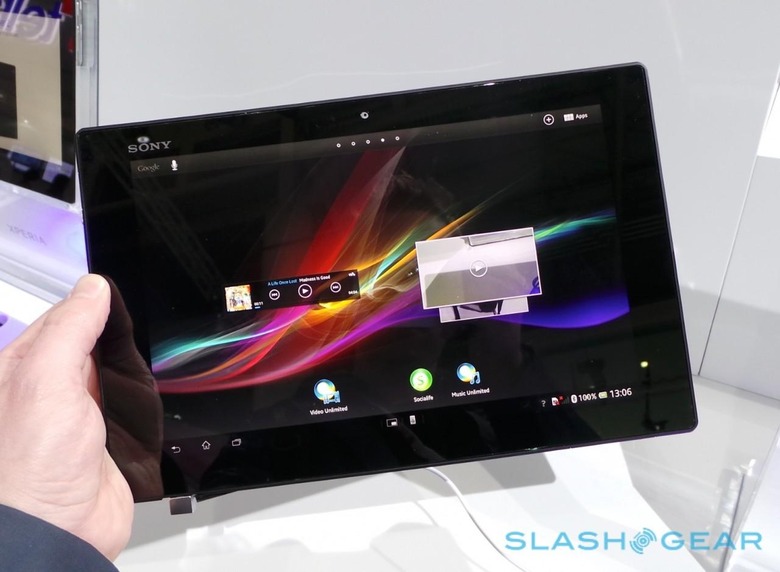 Sony's Xperia Tablet Z is finally up for preorder in the US, the 10.1-inch Android slate priced from $499.99 after having been unexpected delayed. Announced at Mobile World Congress back in February as the waterproof big-screen sibling of the Xperia Z smartphone, the Tablet Z is expected to ship in the US come May 24. UPDATE: As noted by the company, It would appear that Sony's actual release date promise has been kept – as their original word included a May release in some regions and "varied" availability in others, this date is still as it was, so to speak.
Two capacity versions of the slate are offered, with the cheapest having 16GB of internal storage while the more expensive model getting 32GB. That carriers a $100 premium, however, but does also give the option of a white casing; the 16GB Tablet Z is only available in black.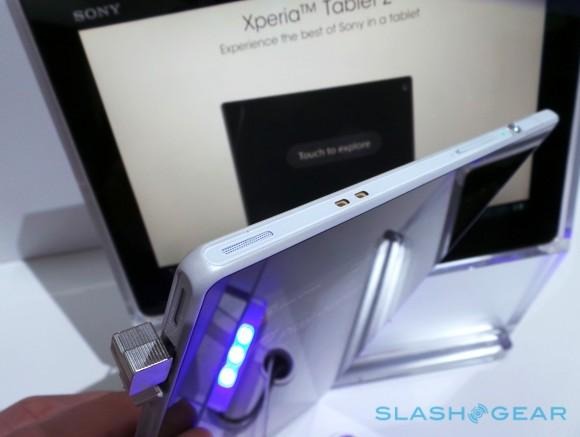 Either way, you're getting what Sony says is the thinnest Android tablet around, as well as being the thinnest 10.1-inch tablet. In fact, it's just 0.27-inches thick and 16.9 ounces in weight, though Sony claims the tempered glass display and glass-polymer chassis keep it sturdy and flex-free.
Sony Xperia Tablet Z hands-on:
That's something we noticed in our hands-on with the Xperia Tablet Z, along with the impressive display. Although it falls short of the sheer number of pixels the Nexus 10 offers, the WUXGA LCD TFT panel – and Sony's own Mobile BRAVIA Engine 2 under the hood – looks incredible.
Sony's track record with Android tablets has been mediocre, but the success of the waterproof Xperia Z smartphone may indicate its slate sibling could find renewed favor among tableteers. It's up for preorder now at Sony's official store.